We Reviewed Dozens Of The Best Wallpaper Apps for iOS & Android So You Don't Have To. Here Are Our Top Picks.
Wallpaper apps are popular among mobile phone users around the world. They brighten up screens and let users' personalities shine through. Check out these favorite wallpaper apps for your Android and iOS devices!
Wallpapers for Android Devices
Backgrounds HG (Wallpapers)
OGQ – Free
With over 100,000,000 Android users, this app certainly must be one of the most popular, and with good reason. Backgrounds HG is an easily-searchable collection of amazing ways to dress up your screen with new artwork added each day.
Backgrounds can be easily manipulated by using crop and other tools. Save your favorites on your device. The app connects to OGQ's Flickr group, too, so creative users can share their own work with other users.
Muzei Earthview Wallpapers
Said Tahsin Dane – Free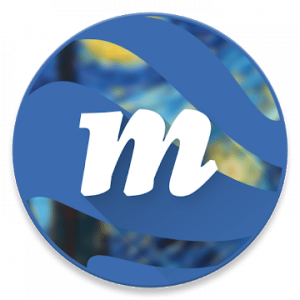 Here are wallpapers with a twist! These beautiful images all come from Google Earth. This app displays gorgeous offerings and can be configured to change them automatically on your own schedule.
This app is actually an extension of another app by the same authors, so you will need to download both parts to make it work. Grab the original app at http://get.muzei.co and you will be all set
Tapet
Sharp Region – Free with in-app purchases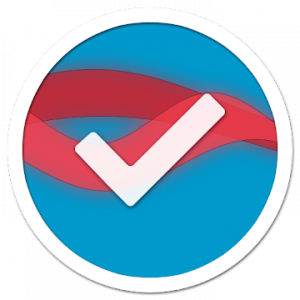 Here's another unique take on wallpaper for your device. Tapet actually allows your device to GENERATE wallpaper from your chosen colors and patterns. These mathematically-based creations are beautiful and unique, and they almost never repeat themselves.
If you like variety in your wallpaper, this app has got you covered. You can set it to automatically generate new designs every hour or every day. Just set your preferences and let the app do all of the heavy liftings.
Walli – 4K, HD Wallpapers & Backgrounds
Shanga – Free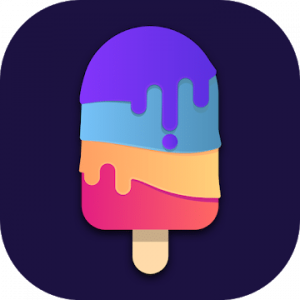 This five-star app offers fantastic wallpapers that are generated by an exclusive community of artists. The developers note that your use helps support the artists since they share in the profits from the app. You can also connect with the artist community on Facebook or Instagram if you want to get to know more about the people behind the art.
Walli is easily searchable, including features such as Recent Additions, Categories, and Popular. You can save your favorites onto your device easily, and make changes to your background from within the app. This app also features numerous choices for kids as well as the types of works that appeal to adults.
Best Wallpapers QHD
Catple – Free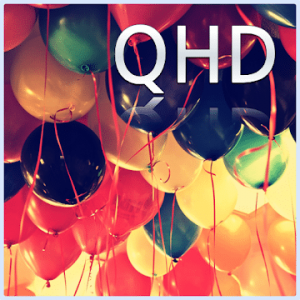 If magnificent, high-resolution photography looks best on your smartphone, you'll want to check out this free app. Pictures are displayed in intuitive categories, and there is a mechanism for you to sort them and mark your favorites. Find images by categories, colors, or tags, and save the ones you want to your device.
There are new photos added each week, so you'll never run out of options to explore. And if you're feeling in the mood for something a bit more plain, you can also set your wallpaper to any one of a number of plain colors. All in all, Best Wallpapers QHD is a simple yet powerful wallpaper app.
Wallpaper Apps for iOS Devices
Live Wallpapers for Me
Apalon Apps – Free with in-app purchases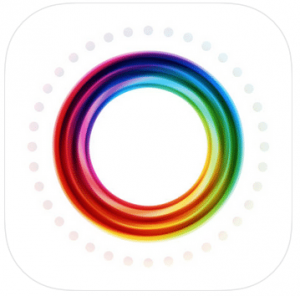 If your device supports Apple's Live Photos, you're really in luck! Live Wallpapers for Me lets you put animated wallpapers onto your home screen. Give your phone a touch of real pizzazz with a wide selection of moving pictures. It will be the most eye-catching device out there.
The free version has some photos to choose from, but it does have advertisements. If you wish, you can purchase a one week, a one month, or a one-year subscription to unlock premium content, receive regular new additions and remove the ads. Subscription prices range from $3.99 to $49.99, but there is a free trial available if you want to check it out.
Live Wallpaper HD Lite
Neosus – Free with in-app purchases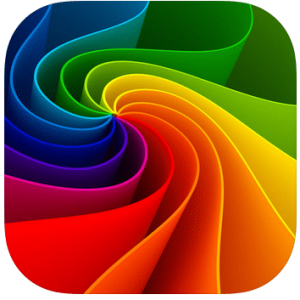 Breath-taking animations can liven up your lock screen with this great app. These high-resolution photos feature Apple's Live Photo technology, so they act like short video clips.
Choose from an array of categories, including extreme sports, fire, and abstract to find just the right photo to suit your personality and your mood. Choose from swimming fish, fluttering butterflies, and more to show off your device's best face.
The app does offer in-app purchases to get even more content, ranging from $4.99 to $49.99. There is a free trial if you want to see what all the fuss is about, but remember that this trial is a "negative option" and you'll need to turn it off manually or you will be subscribed (and charged) at the end of the trial period.
Everpix-Cool HD Wallpapers
Robert Snopov – Free
If you need lots of screen size choices, for iPhone, iPad, and Apple Watch, then this wallpaper app will have just what you are looking for. Each and every background has sizings that are perfect for all of your Apple devices, and you can even sync all of them via iCloud once you find that perfect wallpaper.
Choose from numerous popular categories, and get more content each month. Everpix also offers options to connect and share via social media. Popular categories are updated weekly, as well, so you'll always have options to have the trendiest lock screen out there.
Vellum Wallpapers
MEREK DAVIS COM, LLC – Free with in-app purchases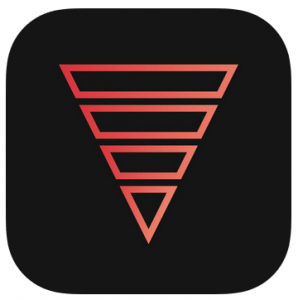 Choose from literally hundreds of vivid and stunning pieces of artwork on this wallpaper app. It features an exclusive wallpaper that is updated daily so you'll never be behind the times. The in-app purchase allows you to access the previous four weeks' worth of wallpapers for $1.99, in case you missed one. This app takes the fuss out of keeping your device's wallpaper fresh and new.
Vellum also includes an exclusive "blur" tool. You can soften the edges of color to create remarkable effects that are not only beautiful but also soothing. Choose from a wide array of both photos and graphic art, then make it your own with the blur tool.
WLPPR – Hi Res Wallpapers
Konstantin Kiselyov – Free with in-app purchases
This app offers the best of satellite imagery for your enjoyment. The images are out-of-this-world beautiful, even when they come from your own backyard. And for the information-lover, each image includes links to the source and more nuggets about the picture's content. Loads of scientific background is available in this way, so you'll always be able to explain your screen to the less-informed.
WLPPR allows you to download images to your photostream so you can always keep tabs on them. The photos are organized into collections for easy access, and new images are added regularly. The in-app purchase offers access to other collections for 99 cents each, or the complete set for $3.99.