Crossword puzzles are great for smart kids-the fun and challenge of playing with words supports many aspects of learning. Kids who enjoy crosswords often excel at many academic skills, and kids who enjoy crosswords are often the kids who have had a chance to play them. Set your child up for success by encouraging the use of these apps and all the other forms of wordplay!
Easy Crossword Apps
Crossword Puzzles for Kids Lite
Lyubov Zhivova / Free with in-app purchase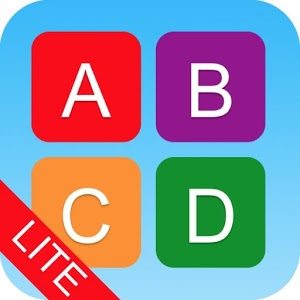 Here's a great way to help younger players become addicted to crosswords. This app accommodates beginning readers by using picture clues and offering a color-coding scheme to help them figure out which letters belong in which spaces.
The free version of the puzzle offers 8 puzzles for you to try out. The full version is available as an in-app purchase and includes 48 puzzles in specialized categories such as food and animals.
Crossword Puzzle Game for Kids
IDZ Digital Private Unlimited / Free with in-app purchases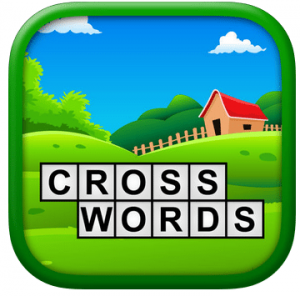 This is perhaps the easiest crossword app ever invented. At first glance, it seems to have ridiculously low ratings, but reading the comments reveals that people complain because it's so easy. If you are searching for a first puzzle app for a young child or a person with special needs, it just might fit the bill.
There are fifty puzzles to play in the free version of the app, and 450 more available with the in-app purchase. Players can use picture clues, drag and drop the letters into the puzzle (instead of typing them), and choose from five levels of difficulty. The app is most suited to children from ages 4-8.
Crossword Game for Kids
Iria Entertainment / Free with in-app purchase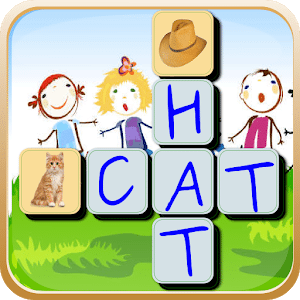 Here's a very nice crossword puzzle app designed with little players in mind. The clues are pictures. Touch the picture, and the app zooms in and provides a definition in words. Even preschoolers can get into the act with this simple game.
Puzzle pages are dressed to kill with engaging and colorful photographs in the background. Best of all, the puzzles are simple and the interface is intuitive. Young children will quickly learn to play on their own.
Montessori Crosswords – Fun Phonics Game for Kids
L'Escapadou / $2.99
Here's a powerful way to help young children learn about letters and sounds. Montessori Crosswords offers 4 levels of difficulty, or parents have the capability to choose words based on sounds or letter clusters. This makes the program very customizable for a range of needs.
Phonics teachers will love that digraphs (like "oo" and "th") are displayed as units. The lettering is adjustable, too. Choose from capital letters, lower case letters, and even cursive letters.
Challenging Crossword Apps
Crossword Puzzle-Redstone
Redstone Games / Free with in-app purchases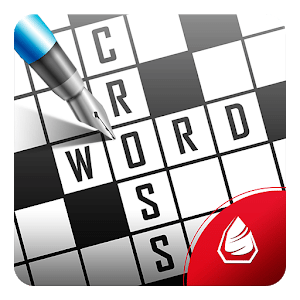 Here's a basic crossword app with loads of features. Play for free or use the in-app purchase feature to access even more puzzles. The app includes multiple types of hinting systems, so you can find the one that's right for you.
One of the neatest features of this puzzle app is that players can download their puzzle and play offline if they wish. There's no need to have an active internet connection, so it's great for players with unstable, unreliable or expensive connections.
Crossword Light
Stand Alone, Inc. / Free with in-app purchases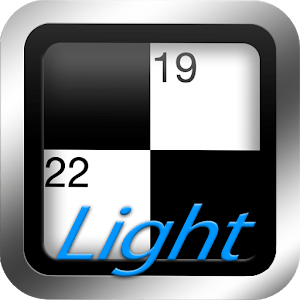 Here are 40 fresh puzzles for you and your kids to try for free. The app features a hints system and a tracking system so you can see how you are improving. It's integrated with social media and a leaderboard if you want to compare your performance with that of others.
If you enjoy this selection of puzzles, you can purchase the full version of the app for $9.99, as well as additional puzzle packs for varying prices.
Across Lite Crosswords
Literate Software / Free with in-app purchases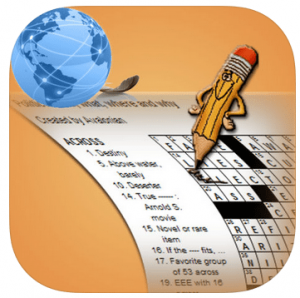 Across Lite offers a wealth of crossword puzzle access at a wide range of levels. The app has a flexible interface that can be customized in many aspects. There's an optional timer, control over colors and contrast to reduce eye strain, and more.
Users should be aware that this app does not provide any puzzles for free, but allows access to purchase from numerous sources.
One of the most unique features is the "trainer" set of puzzles that are ideal for beginners or people who wish to sharpen their skills enough to begin to play puzzles in newspapers and other sources.
Crossword Apps with a Twist
Bonza National Geographic
Minimega Pty Ltd / Free with in-app purchases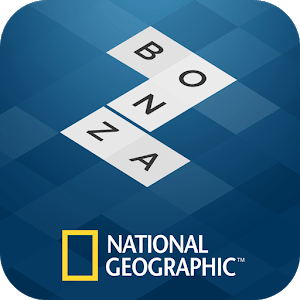 Bonza National Geographic combines crossword puzzles with a word search and jigsaw puzzles to create a whole new kind of puzzle experience. Best of all, this app brings the power of National Geographic to your device. Stunning themed photography and loads of general information accompany all of the puzzles. Each one creates a unique learning experience.
The puzzles are presented in themed categories, such as Animals, Travel, and Science, so there is something to suit nearly any interest. Best of all, there's a new puzzle available for free each day.
Crossword Quiz +
Conversion, LLC / Free with in-app purchases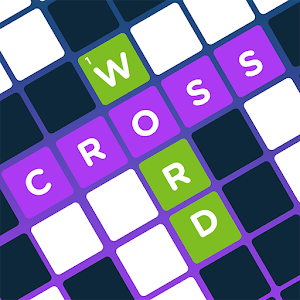 Keep your smart kids engaged with these puzzles that use not only word clues, but emoji clues and picture clues. The app includes built-in hints that can be "purchased" using coins earned in the game.
The free version includes a 7-day trial. After that, players can unlock all categories by subscribing ($9.99 per month).
Crossword – World's Biggest
AppyNation Ltd. / Free with in-app purchases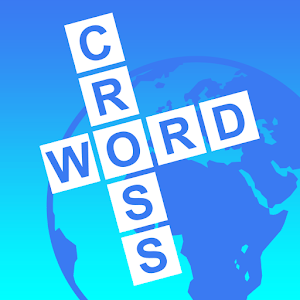 Here's one monster of a puzzle: 10,000 clues! This huge puzzle is made up of many, many smaller puzzles, but imagine the bragging rights if you were to finish it. The app makes it fun and entertaining by giving players quests and challenges to complete as they play.
As you play, you can earn tokens (or buy some if you need to) that can be exchanged for hints and more. There are achievements to unlock and challenges to meet in this unique gargantuan puzzle set.