Platforming games remain hugely popular, even after decades of play among several generations of gamers. This collection features something for everyone: for families, there's a collection of kid-friendly options, for enthusiasts, there's a set of classic games that never get old, and for the adventurous, a host of unusual games that combine platforming with other genres to create something totally new and unique. Have fun!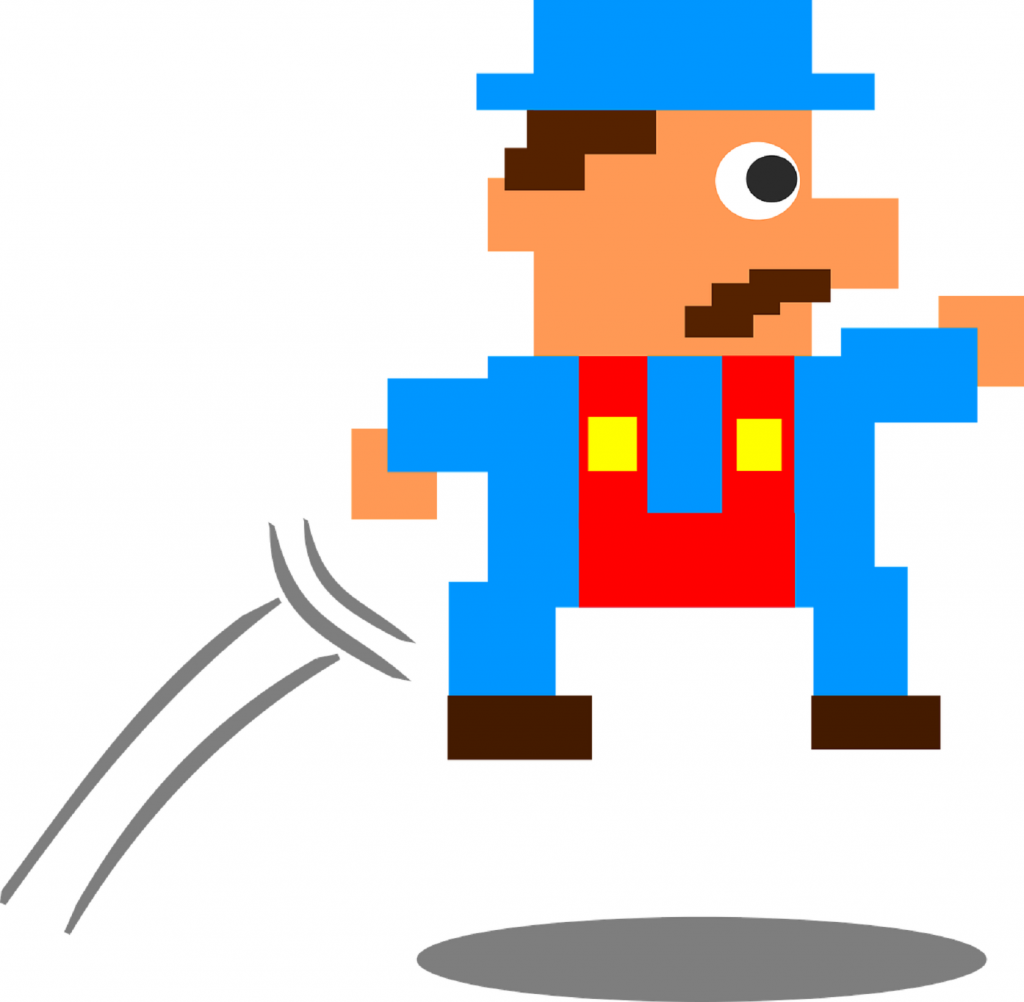 Wonderful Platforming for Kids
Downwell
Developerdigital – $2.99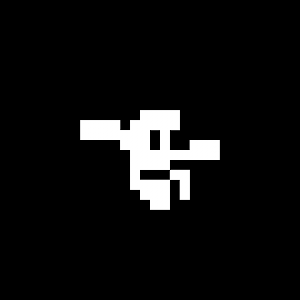 This app is wonderful for kids. It's rated "E" for Everyone, though it has mild fantasy violence. But for a small price, you can make sure your young players are not exposed to outside advertising or in-app purchases.
Downwell is a bit unusual in that it plays downward instead of horizontally. The levels are full of secret surprises, enemies, and puzzles. The main character's task is to descend into a well looking for treasures.
Each level is generated by what has already gone on in the game, so players can enjoy the journey again and again and never run out of unique content.
Google Play
Fur Guardians
Pandcorps – Free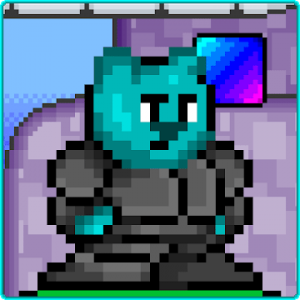 Here's a great game that is absolutely free with no advertising or in-app purchases. Players get to choose which furry animal they'd like to play, and then have to save the world from the monsters from the Realm of Chaos. The animals are customizable, too, which will add to the fun.
The game generates an infinite number of randomized levels, so kids can play and play as long as they wish. It has a retro feel in its graphics and music, but kids will have a blast.
Google Play
Super Cat Bros
FDG Entertainment GmbH & Co.KG – Free with In-App Purchases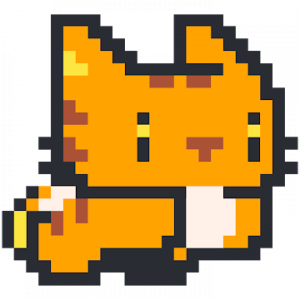 This app's claim to fame is that it is specially designed for touch-screens. Kids will find it easy to control the characters using familiar movements that they've used in other games. With six cat characters (each with special powers) and an engaging storyline about rescuing cat siblings, this app will occupy young people for hours.
Parents should be aware that the app does offer in-app purchases ranging from ninety-nine cents to $4.99. It also does contain outside advertisements. Other than that, the app is charming and fun and just may be the right app for your platforming children.
Google Play
Never Alone: Ki Edition
E-Line Media – $4.99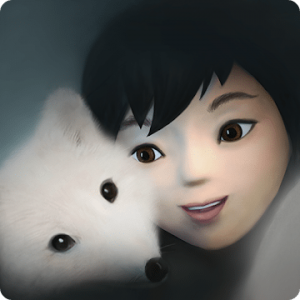 Here's another offering that is suitable for older kids (rated 10+ for fantasy violence). The storyline is drawn from a traditional story of the Iñupiat people of Northern Alaska. Nuna and Fox search for the source of a never-ending blizzard to save their people. Along the way, they must solve puzzles and meet challenges like never before.
The game is also unique in that it has video clips embedded that give insights into the culture and history of this group of people. Players can also switch between playing each of the main characters. This award-winning game combines great platforming fun with a real learning experience.
Google Play
Minion Rush: Despicable Me Official Game
Gameloft – Free with in-app purchases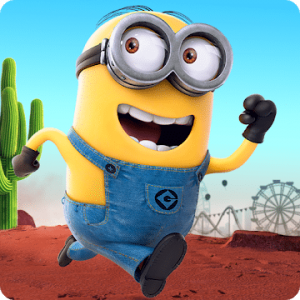 Here's a dream come true for Minions fans… play as any one of four loveable characters. Collect bananas and play special missions to boost your score and win this frenetic game. Parents are cautioned that the game is rated 10+ for cartoon violence and crude humor (but if your kids are fans of the Minions, you already know that).
The game does offer some potentially substantial in-app purchases, ranging all the way up to $99.99. Players can use real credit cards to purchase the virtual currency used in the game. Developers do give clear instructions to protect the purchasing options on the Google Play description page, and virtual currency can also be earned within the game without real money involved.
Google Play
Gunbrick
Nitrome – $2.99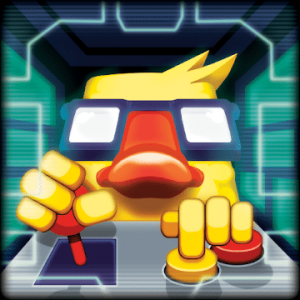 Here's another game with no in-app purchases, but parents need to know there are advertising and social media links in this one, so might be better for teens. The game offers three stages and some really unique unlockable tools and upgrades. There are about 36 levels of fun.
Imagine lumbering around the world in an oversized tank with a cannon on one side and a shield on the other, and you've pictured this game. It's set in a futuristic world and will tickle just about anyone's imagination.
Google Play
Classic Platforming Fun
Traps n' Gemstones
Donut Games – $4.99
Ready to channel Indiana Jones? This platform game is set in pyramids with ancient artifacts and treasures. The storyline is unique and the gameplay exciting enough for the game to snare a number of awards, like Pocket Gamer's Gold Award.
The game features handy maps, inventory lists, and other tools to help you. Best of all, you don't have to start back at the beginning if you mess something up. You just get sent back to the beginning of that particular room.
Google Play
Duke Dashington Remastered
Adventure Islands – Free with in-app purchases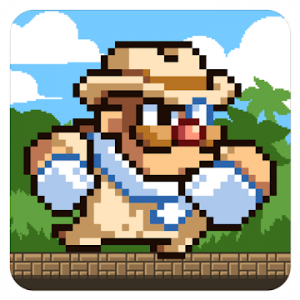 This one has been around for a few decades now, but developers have reworked it to bring it into the modern era. Duke Dashington, a somewhat bumbling adventurer, finds himself needing to escape from collapsing dungeons with treasures. Help him out in this comical game!
The game offers over 150 rooms with puzzles and traps and 5 different dungeons. Compete with friends on the leaderboard, too! And if you enjoy Duke Dashington, remember that there are five other games in the series by this same developer. The in-app purchase is $1.99 to remove ads from the game.
Google Play
Star Knight
Leftright – $2.49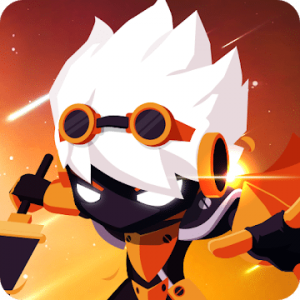 The planet Gaon is not only under attack from hoards of monsters, but someone has STOLEN THE SUN! Star Knight Naro is the only thing standing between the planet and disaster. Avoid the traps, solve the puzzles, earn coins to buy weapons, and win the game by restoring peace to the planet.
The app is rated 10+ for fantasy violence. In-app purchases are available, ranging from ninety-nine cents to $7.95.
Google Play
Sonic the Hedgehog Classic
SEGA – Free with in-app purchases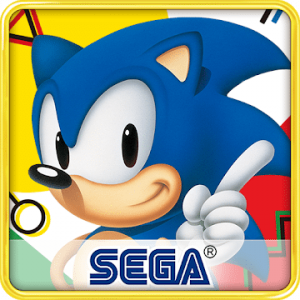 Platforming doesn't get any more classic than this title. Relive (or discover) the joys of gaming on the old consoles, except now thanks to digital advances, hold them in the palm of your hand. SEGA has re-released a ton of classic titles, so pick your favorite platforming hero to play with. Each title is free to download with advertisements, or for $1.99 in-app purchase, you can play ad-free.
Sonic the Hedgehog takes off on familiar adventures in this title. You'll also see Tails and the whole gang. Run, jump, spin, slide, and more as you solve the puzzles and move through each level.
Google Play
Super Mario Run
Nintendo Co., Ltd. – Free with in-app purchases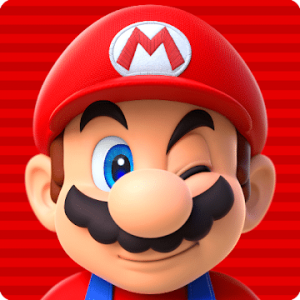 And joining the group from the SEGA universe, here comes Mario and company from Nintendo-land. This game is not quite as classically-styled as others, though, since Mario has learned some new tricks over the years.
The app is free to download, but it is limited. For $9.99, you can make an in-app purchase that unlocks the rest of the game. Try all four worlds in the free version, then if it's right for you, make that in-app purchase to get all of the content and unlock some other treats.
Google Play
Super Phantom Cat
Veewo Games – Free with in-app purchase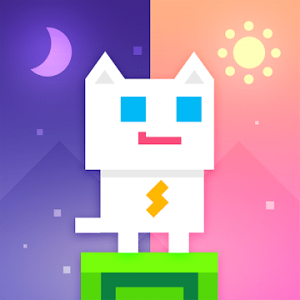 Here's another retro game that pays homage to 8-bit and 16-bit games of yore. Take Chemist White on an amazing journey through Phantom World where your most amazing platform skills will be required to run, jump, smash, and more. Chemist White is collecting data shards to change them into great new characters on his quest.
The app features a quirky storyline, great art, and retro music, as well as unlockable characters ranging from a cute chicken to a menacing vampire. The in-app purchases range from ninety-nine cents to $1.99 and gain you things like energy drinks and unlockable characters.
Google Play
Platform Panic
Nitrome – Free with in-app purchases
Imagine a world where platform heroes from the decades have been abducted and it's up to you to rescue them. Was that Mario and Sonic battling it out to see which is best? Possibly.
In-app purchases are available from $1.08 to $7.85. Levels are reached in random order, giving the game a feel of infinite variety. Along the way, collect coins that you can use to quickly grab another life when the chips are down.
Google Play
Platforming Games with a Twist
Waking Mars
Tiger Style – $2.99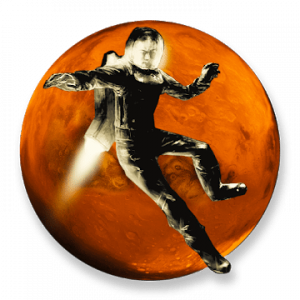 Oooo, platforming with a JETPACK! Explore Martian terrain, caverns, and more. Grow your own aliens. Solve the mysteries of ancient Martian runes and much, much more in this unique platformer.
Your mission is one of sheer survival, being trapped in an underground Martian cavern. It features multiple modes of play. Enjoy fabulous artwork and background music, and take on the challenge of decoding mysterious signals.
Google Play
VVVVVV
Terry Cavanagh – $2.99
Ever try a platform game where your character can't jump? That's precisely what we have here. Before you write it off, check it out! No jumping, but an amazing power to control gravity! VVVVVV players sing praises for the game's complexity and challenge, too.
The whole "no jumping" thing makes VVVVVV a really unusual treat. Instead of jumping, your controls allow you to "flip gravity." Do it at the right times and in the right places, and you'll conquer the level.
Google Play
Fling Fighters
Craneballs – Free with in-app purchases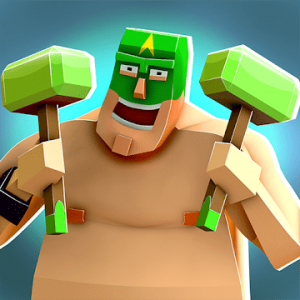 Prepare for head-to-head combat with players around the world or friends in your own backyard. Timing is everything as you throw weapons and dodge your enemies. Choose your favorite Fling Fighter from over 40 choices, and battle your way through five islands to win the game.
In-app purchases ranging from ninety-nine cents to $19.99 allow you to power up and open up more content. Users have ranked this one with four and a half stars, so check it out!
Google Play
Super Jump League-Awesome Multiplayer Battles
Bebopbee, Inc. – Free with in-app purchases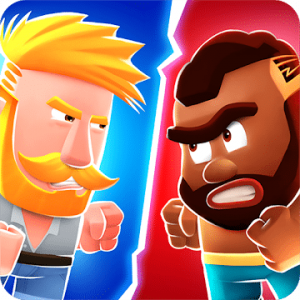 Use your best jumping skills to battle from 2 to 6 real-time opponents from around the world in this game. This highly-rated game offers lots of levels and many opportunities to show off for others, and you can even vie for the title of King or Queen of the League! Squash opponents right and left as you leap for more and more fame and glory.
The game includes in-app purchases ranging from ninety-nine cents to $99.99 for a variety of power-ups and other sweet treats. Play in an array of game modes and work your way to a championship.
Google Play
Pewdiepie: Legend of Brofist
Outerminds Inc. – $4.99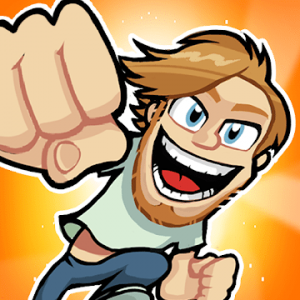 How about platforming as a YouTube star? Now, that's a unique concept. This game is loaded with pop culture references and familiar names and voices from the world of YouTube. It's got all of the usual features of platforming games, plus elements of shooting games and the capability to unlock more stars as you play.
You can also unlock new weapons, attacks, and defenses as you play. There are a ton of levels, and a competitive mode where you can beat your friends.
Google Play
Geometry Dash Lite
RobTob Games – Free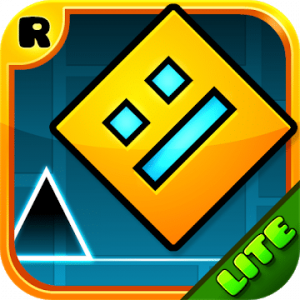 This platforming game is rhythm-based. Avoid obstacles and move from level to level to beat each section. The main character is customizable since you can earn icons and colors.
If you like it, there are other titles in the series to try out. The main game costs $1.99, and other versions are free. There's a practice mode, too, so you can sharpen your skills before tackling the main game. Players report that the game is interesting and challenging, so it's a great way to check out the series!
Google Play
Badland
Frogmind – Free with in-app purchases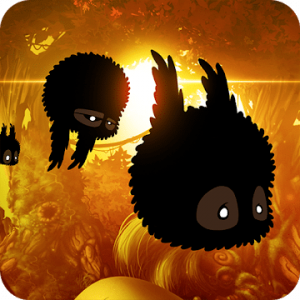 Players will love this game of traps and puzzles as they work to solve the mystery of what is wrong in the forest. Intriguingly, the game is equipped with a level editor, making it possible for gamers to create and share their own unique content.
There are also options for up to four players to join in multiplayer mode locally, so it's great for friends and parties. Players can choose to compete with one another (even do each other in!) or cooperate to finish the game together.
Single player mode offers over 100 levels, while multiplayer mode allows for 23 levels. Use the game on any Android device, and hook up game controllers if you wish.
Google Play
Alien Seasons
VRLD – Ninety-nine cents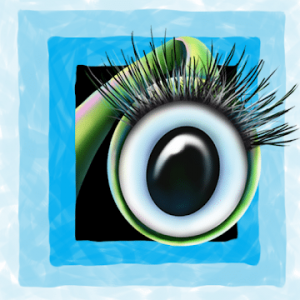 Alien Seasons boasts gorgeous artwork in its backgrounds. The goal is to find all of the parts of the alien's spaceship to get him back to his home planet. Race and jump through the seasons with this romp through the calendar. The app even takes players through realistic seasonal weather obstacles.
This app includes hidden and secret levels, as well as bonus content and an alternate ending when you finish. If scenery and background are important to your gaming satisfaction, check this one out today.
Google Play