When your toddler or preschooler is showing interest in letters, it's time to break out the ABC apps! Nurture readiness and beginning reading skills by providing practice on letter recognition, letter writing, and letter sounds at just the right time.
ABC Ebooks
Animal ABC Book
Uniplayapps / Free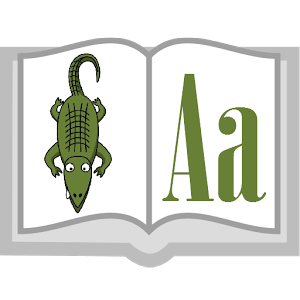 Wildlife abounds in this unique ABC book! Each letter is illustrated by gorgeous photography of an animal that begins with the target letter. There is also a sentence using the word on each picture.
The book is easy to navigate, with a handy "table of contents" along the left side of the screen, and kids can easily return to their favorites. Since the illustrations are photographs, they are very realistic and educational in their own right.
This app does contain outside advertisements. One unique aspect is that adults can use the photos as wallpaper for their device if they wish.
Download: Android
Talking ABC
Hey Clay / $2.99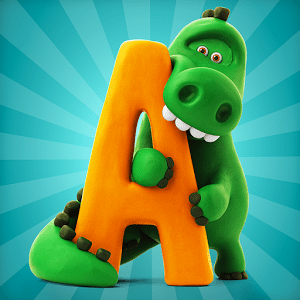 Delight your young learner with this clay-mation animated look at the alphabet. Each letter is introduced with a special clay animal. The app also includes 6 alphabet games to round out the offerings.
Your youngster will also learn by singing the cute alphabet song and two modes: letters and sounds. The artwork is unique and interesting, so it will be unlike anything your child has ever seen.
Learning the alphabet is important to continued school success, so get things off to a great start. This app is a fun way to practice letter recognition and letter sounds.
Dr. Seuss' ABC – Read & Learn
Oceanhouse Media / $1.99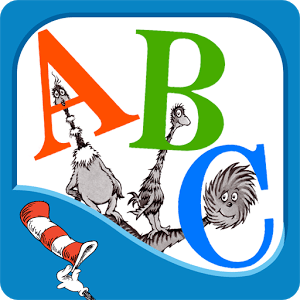 This app brings a classic favorite book to life with animated interactive surprises on every page. All of your child's favorites are here, including Aunt Annie on her alligator and the Zizzer-Zazzer-Zuzz.
Dr. Seuss' ABC includes surprises your child can unlock with a tap, as well as learning games that help with matching capital to lowercase, sorting, and letter recognition. Kids will learn new vocabulary and more as they play.
There are good reasons why the book has been a favorite for generations, and now your child can play digitally and enjoy all of the fun of the book, plus the added zing of digital animations. This is a great app to share with your little one.
ABC Book English
Humming Jay / Free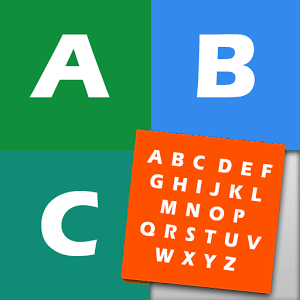 This alphabet book features rich, clear photographs of things that begin with each letter. There are multiple pictures on each page, so something will stick with your child.
Kid-friendly pictures include apes, balls, birds, and monkeys. Each photo is clear and bright.
The app is intuitive to use and will be age-appropriate even for older struggling readers if needed.
Download: Android
Letter Games
Endless Alphabet
Originator, Inc. / Free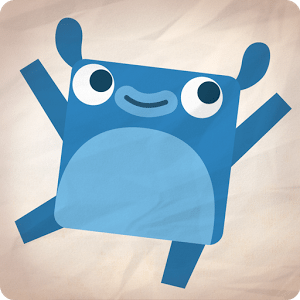 The free light version of this alphabet app will help you decide if you want to purchase. The app presents letters with delightful animations and engaging puzzles. Best of all, it's designed to build vocabulary, too! Imagine your preschooler spouting words like "gargantuan" and "cooperate."
Children will love the hunt through the alphabet for monsters, and then rescuing letters from the monster stampede to put them back in their proper order.
The app encourages free play, with no high scores or failures to worry about. It's a low-stress game that children will love.
Alphatots Alphabet
Spinlight Studio / $2.99
Check out this unusual set of alphabet activities: instead of traditional noun keywords (like a is for apple), this app uses verbs and actions to connect letters to the real world. Each letter represents and action, and young players get to activate it as they enjoy this app.
The app features capital and lowercase versions of each letter and enough building, digging, and zapping to keep little ones occupied for quite a while. There are 26 different mini-games and activities, so loads of content as well.
Young players will also get a healthy opportunity to sing along with the traditional ABC song to help them in their learning.
Preschool Arcade
3DAL, LLC / 99 cents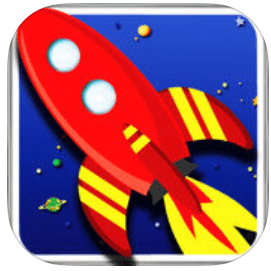 Give your preschooler a chance to play just like older brothers and sisters with this collection of four traditional arcade-style games with early learning twists. ABC Invasion fits the bill for an alphabet game, so it's included here. The other three games (Pinball, Claw-Crane Matching, and Whack-a-Mole Colors) are wonderful preschool diversions, as well.
ABC Invasion looks suspiciously like other alien invader games that we know and love, with letters falling from the sky instead of pesky space ships. Kids will delight in zapping the target letters to keep earth safe for another day.
This app's true claim to fame is the similar look and feel to games intended for older children. What preschooler hasn't dreamed of being "big" someday?
Download: iOS
Fish School – by Duck Duck Moose
Duck Duck Moose LLC / Free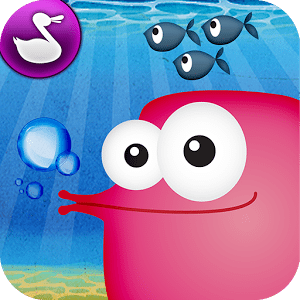 This toddler and preschooler friendly app features friendly fish swimming to make the ABCs. It's from the people behind Khan Academy, so you know they have learning in mind.
This app offers an array of preschool skills. Kids will enjoy watching the fish make the ABCs, and they will also benefit from early counting, matching, and other activities to build readiness skills.
There are a total of 8 educational games in this app, so there are lots of possibilities for your child ages 2 to 5.
Intro to Letters by Montessorium
Montessorium, LLC / $4.99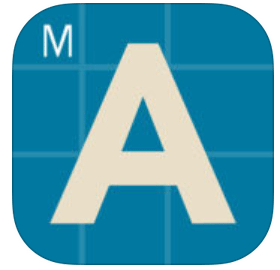 Here's a thorough and complete introduction to the alphabet that is developmentally appropriate as only Montessori techniques can be. This app features interactive activities that will help your child learn to recognize capital and lowercase letters, match sounds to letters, trace letters, and more.
In true Montessori style, this app is not too frilly or distracting, but offers naturally engaging explorations of the alphabet. Kids can learn at their own pace and in their own way.
The app also includes a recording studio, allowing parents to record their own versions of the sounds and words in a familiar voice. It's a must-have, especially if your child is struggling a bit to learn letters.
Download: iOS
Interactive Alphabet ABCs
Piikea St. LLC/ $2.99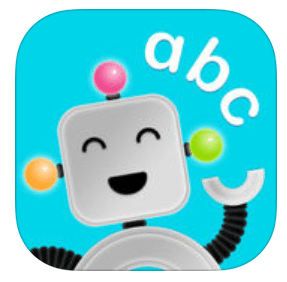 Interactive Alphabet ABCs offers five different modes of play that grow with your child. Even young toddlers can join in the fun with the interactive tour (developers say it's suitable for ages 1+).
Kids can learn the ABC Song, get a dose of matching keyword pictures with letters, working with capital and lowercase letters, and more. The app moves gradually to more challenging activities when your child is ready, so it's a great way to begin learning.
In addition, this app is highly customizable. Users can add their own alphabet pictures, choose left-handed support for tracing activities, and more. Hats off to the developers!
Download: iOS
Starfall ABCs
Starfall Education / Free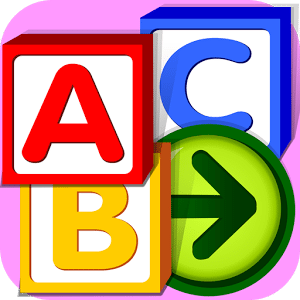 The people behind the Starfall Reading website have put together a delightful app to help preschoolers get ready to read. Children will see, hear, and interact with letters at the word and sentence levels, and get to play games as well.
Some activities include matching capital to lowercase letters, seeing the capital and lowercase letters while hearing their names and sounds, seeing vivid keyword pictures to match each letter, and following the alphabet through a maze.
The app provides lots of kinds of productive practice with foundational skills that kids need to get ready to learn to read. Your child will be able to explore the alphabet in style with this app.
Tracing and Writing
ABC Kids- Tracing and Phonics
RV AppStudies / Free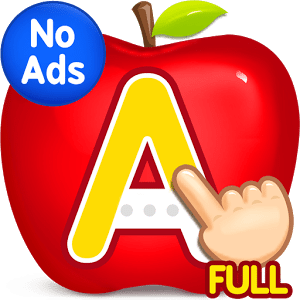 Here's a fun app to start young toddlers and preschoolers out right as they learn to form letters. With tracing, matching, and game-like exercises, it will keep little ones focused and learning for quite a while.  The app is also designed to encourage adult participation, which is crucial for learning, as well.
Kids will enjoy collecting stickers and virtual toys as they complete the games. The colorful illustrations will bring them back for more.
This app is child-friendly, with no in-app purchases or outside advertising. Controls are tucked away and hidden from small fingers, too.
iWriteWords (Handwriting Game)
Gdiplus / $2.99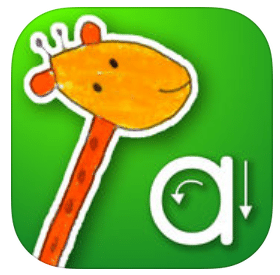 Take some of the tedium out of handwriting practice with this gem. Kids will enjoy helping Mr. Crab collect the balls as they drag their finger in the proper strokes to correctly form the letters. Spell the complete word to see a cute drawing.
Sometimes the toughest part of teaching children to write is the boredom they experience while practicing to gain the proper control of their muscles and to learn the strokes to make letters. This app adds some fun to the experience.
In addition, children will develop their fine motor skills and will have fun while they practice.
Download: iOS
Scribble Cards
Will Summers / $1.99
Lots of writing practice here! This simple and no-frills flashcard set gives your child plenty of opportunity to trace, copy and write capitals, lowercase letters, and numbers.
Kids get to see the letter or number, and then copy it. The recognition software will help them know how close they came.
The app is extremely simple to use, with a clean, no-nonsense interface. It is very child-friendly, and can be used without wifi or internet.
Download: iOS
Letter Sounds and Phonics
ABC Phonics
Smartstudy Pinkfong / Free
26 dynamic letter games will engage your preschooler as he or she learns about letter sounds. The app includes tracing and letter songs as well.
One unique feature is ABC Phonics' alphabet photo frames.  The app can take your pictures and put an A-to-Z photo frame around it. Decorate your pictures with frames such as "K is for kiss" or add a witch's hat and the letter W.
This free version of the app is limited, but it will allow you to make a good decision about purchasing the full version. The free version does include in-app purchases and outside advertisements.
Word Wizard for Kids
L'Escapadou / $4.99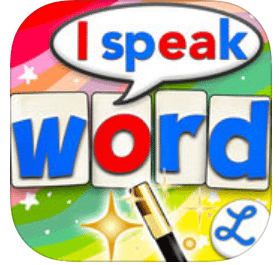 This talking, movable alphabet allows children to experiment with spelling. It uses text-to-speech technology to say the "words" that your child creates. Kids will learn with hands-on experimentation that short vowels are by themselves in words and that final e's are silent and make most vowels say their names.
The app includes about 1800 built-in words, and also has the capability to add your own. Choose one of the three built in games to adjust the level of difficulty.
The app also keeps tabs on what your young learner does in the game. Parents can see reports that even include the length of time spent on spelling each word.
Downoad: iOS
ABC Shakedown
I-Itch, Inc. / Free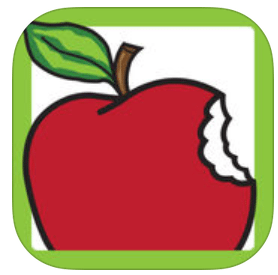 This simple app is tried and true. Users see a digital flashcard showing a keyword picture and the letter, and they hear the sound at the same time. It's a proven educational technique that works.
Each letter features a kinesthetic element, such as zipping the zipper to hear the sound of Z or bounce a ball to hear the B sound. Though the app is simple, the unique "shaking" feature adds an element of fun.
This app is perfect for struggling learners, ESL students, and anyone who is working to learn letter sounds.
Download: iOS