5 Awesome Family Friendly Resorts in Europe
When looking for the best resorts in Europe for families, you need to keep in mind that you have to put your family's preferences first. Europe is such a huge continent and there are resorts that can offer you with unique sights and amenities. This is why you need to know exactly what your family wants.
The main focus of this article is to help vacationing families find the best resorts in Europe. I want to provide you with resort suggestions from different European countries so can narrow down your list of resorts that you need to visit in Europe. I also want you to know what they can offer for your family.​
5 Of The Best Resorts In Europe For Families
1. The Sol Nessabar Palace In Bulgaria​
Why not start your family vacation by spending a relaxing time at a palace? Located near the black sea,this resort is the perfect place for families who want to be treated like royalty. This beachfront hotel seamlessly combines the beauty of a sandy beach with the lushness of a green park.​ As one of the premier resorts in the Bulgarian Black Sea coast, it offers a wide array of amenities for families who want to relax and unwind on the beach. This resort offers a 3-storey Spa for moms and dads who want to feel pampered, as well as water slides and grandiose swimming pools for the kids.​ Voted as one of the best resorts in the area when it comes to catering to the needs of vacationing families, this resort is definitely a must-visit for families who want to have a taste of Bulgarian cuisine as well as European beachfront luxury.​
2. The Blue Lagoon In Iceland​
If you want to take your family to a place that can offer safety, family-friendly activities, as well as a focus on a unique culture and heritage, then you have got to take the entire family to Reykjavik, Iceland.Once home to the Vikings, this place offers a resort unlike any other.​ Reykjavik is a spectacular place where you can find amazing natural wonders. One of the most visited spots in the area is the Blue Lagoon, a resort that is considered one of the 25 wonders of the world! This geothermal spa resort offers something that is entirely unique.​ This is because it is located at the heart of Iceland, and because the resort is actually located in a lava field. What is amazing about this place is that you can come here to relax in its warm waters while being surrounded by some of the best picturesque views that Iceland can provide.​
A lot of families visit this spa simply to unwind and experience the best that the country has to offer when it comes to natural healing and relaxation. The warm waters are rich in silica and sulfur, making it ideal for those who want to recover from skin diseases, and those who want to release stress.​ The lagoon offers packages for families, and you can actually get excellent accommodations and dining at this resort. If you want to take your family to an oasis, a hidden gem in Europe, then you should take them here in the Blue Lagoon especially when you want them to focus on healing instead of adventure.​
3. The Westin Resort In Greece​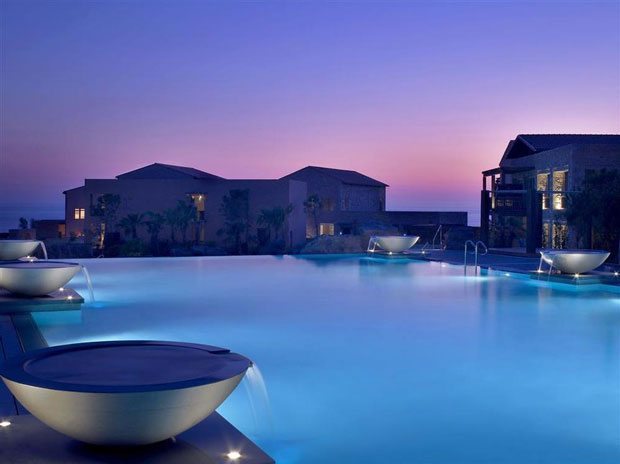 Greece is always a favorite destination for those who want to explore ancient wonders. Whenever you are in the country, I highly suggest that you take your family to The Westin Resort, in Costa Novarino ,simply because it offers tourists a lot of luxuries without damaging the natural beauty of the area.​
The resort itself boasts of world-class golf courses, premier gastronomic adventures, as well as sights that will definitely help you reconnect with nature. As one of the best child-friendly resorts in the country, it offers a wide range of fun activities specifically designed for young children.​
The resort has a waterpark, kiddie pools, as well as a kid's club. For the adults, the resort offers a thalassotherapy center that is designed to provide high quality relaxation. You can also play a wide range of sports activities during your stay in the resort.​
4. St Anton Am Arlberg In Austria​
If your family loves skiing and the countryside, then you should definitely go to St Anton am Arlberg in Austria. This village and ski resort are very popular amongst mountaineers, hikers, and trekkers. It offers​ a lot of sightseeing spots, whirlpools, and water slides for those who want to go there during the summer.
It is actually one of the most beautiful alpine ski resorts in Europe and it is considered by many skiers as the perfect winter getaway destination. A lot of people also say that this resort is where you can experience true Austrian hospitality as well as excellent gastronomy.
Your family can watch professional skiers practice or compete in this resort during winter. If you just want to relax, you can opt to just simply enjoy the breathtaking views of the majestic Alps. This resort is also home to some of the best restaurants in the country.​
​5. The Grand Palladium Palace Ibiza Resort & Spa In Spain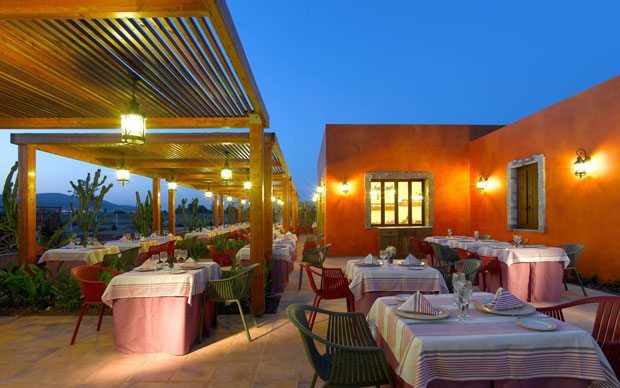 Ibiza, Spain is well-known amongst people who love to go to the hottest clubs in the world. But more than just for young adults, Ibiza is also very popular amongst families, especially with those who have older children who like to go out and meet new people.​
​The resort has two pools and easy access to the beach. This allows guests who want to have fun to easily join in the partying, and at the same time, it can also offer those who just want to relax, a peaceful atmosphere by the pool.
This resort also offers 4 high quality restaurants and bars. Everyone can have tons of fun at the beach,your kids can enjoy eating at Ibiza town's family-friendly restaurants, and the parents can also go clubbing at night.​
Budget-Friendly Bonus​
Whenever you plan on taking your family on a budget vacation, I highly suggest that you head to the Champneys Tring. Located in Britain, it is actually known as the original health spa. This resort offers amenities that are focused mainly on giving clients a restful and relaxed atmosphere.​
Although it is a luxury spa, a lot of people still consider this place as a budget-friendly destination. The entire family can opt to unwind with the help of the resort's facilities and through the different treatments that they offer. You can also opt to just simply enjoy the beautiful countryside.​
---
Conclusion​
Europe has a lot to offer especially for families who love to travel and stay at amazing resorts. Each country has its own unique flair and culture, and each resort is able to provide clients with unique features by making use of the natural beauty found in their own locations.
If you want to take your family to a resort in Europe, make sure that you know exactly what the whole family wants. Find out if the family wants to spend time at the beach, or if the family wants to go for the mountain views. You should also try to know if the family prefers peace and quiet, or tons of fun.
I do hope that you enjoyed this article. Please share your thoughts and questions at the comments section below.