We Reviewed Dozens Of The Best High School Apps So You Don't Have To. Here Are Our Top Picks.
Updated October 2017
Ah, high school…sometimes we adults look back on it through rose colored glasses with our fond memories, but today's students will be quick to tell you that it can be very stressful and involves a lot of hard work. Fortunately, there are many apps that can ease the load and make studying easier than ever!
Here are some of the best of the best for you to consider.
Homework, Organization, and Studying
Google Docs
Google, Inc. / Free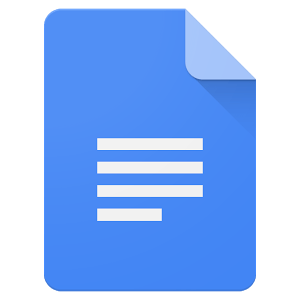 This one (and perhaps its sister apps for the other parts of the suite) is a must-have for nearly any high school student. Google Docs allows users to collaborate and share documents across a multitude of platforms. Many classrooms and teachers require assignments to be completed in Google Docs, and it's almost a must for group projects.
Google Docs is a powerful word processing system with all the bells and whistles you'd expect, plus the added bonus of being free and readily available. It converts documents from other platforms to its standard and most other systems can open the files as well. And students are free to work on their assignments and see their notes no matter if they are at home, school, library, coffee shop, or even on the go.
Flashcards+ by Chegg-Custom Flashcards Maker
Chegg, Inc. / Free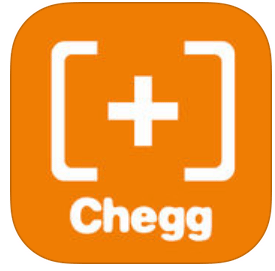 There's a reason why teachers the world over recommend studying with flashcards to memorize paired information like vocabulary, formulas, dates, and the like.  It WORKS. Flashcards+ is a great digital flashcard app that will put the power of digital behind your studying.
You can easily create your own decks, save them, and share them with anyone you wish. You can also choose cards from decks others have shared with the public from Cram.com. Sort cards effortlessly, so you can just study the ones you still need to master, review whenever you wish, and study in groups or by yourself.
The Homework App
Kerman Kohli / Free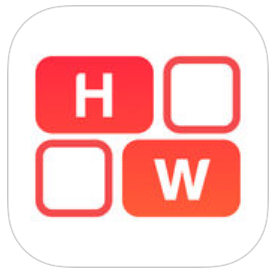 Get organized and keep tabs on assignments with this handy app! From the dashboard, you can color-code the work, add photos to clarify the assignment (think "add a picture of the assignment sheet" or "add a photo of an example"), set reminders and more. Staying on top of assignments is half the battle, and this app has got you covered.
The app includes a handy calendar that zooms from daily to monthly to year views. There is also an optional in-app purchase to access instructors on a monthly or annual basis.
Tutors: Homework Help & Online Tutoring
Chegg, Inc. / Free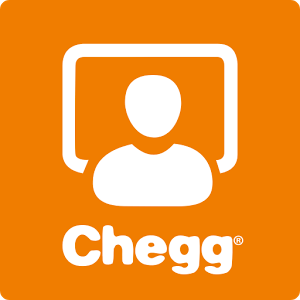 Wow, here's a tutoring app with a difference (actually lots of them)! Tutors offers up to 30 minutes of completely free tutoring in a wide array of subjects. When you decide you can't live without it, you can book lessons BY THE MINUTE!  For the low fee of fifty cents per minute, you can get the guidance you need right then. And if it takes 15 minutes, that's all you pay for.
Tutors has a group of tutors that cover most subjects and offers you a way to find someone online right now who can help with the assignment at hand. Check it out next time you get stumped on an algebra problem or need a hand with physics.
Subject-Specific Help
LitCharts
LitCharts, LLC / Free
Get support for those English assignments about the literature books with this app. It's from the makers of SparkNotes, and includes over 400 guides to commonly-assigned English reading books.
When things are tough to understand, guides like these can help you untangle theme, characterization, plot and symbolism. They are also great study tools. You can't go wrong!
Voice Dream Reader
Voice Dream LLC / $14.99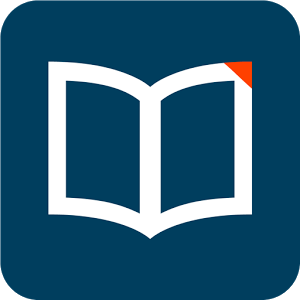 Voice Dream Reader is a bit pricy, but well worth every penny for many students. It is a premium text-to-speech system that can read digital material out loud, making it helpful for disabled readers. However, it also does so much more that many other types of students will benefit.
Voice Dream Reader can speed up playback and allow students to cover more ground without loss of comprehension. It also can adjust the contrast between print and background and modify print and background colors, which many struggling readers find to be very helpful.
Photomath-Camera Calculator
Photomath, Inc. / Free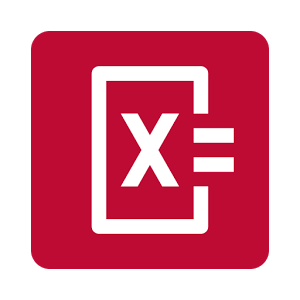 Stuck on a tough math problem? Just snap a shot with your device's camera and this app will provide a step-by-step solution to help you over the tough spots.
The app features a powerful handwriting recognition system as well as a built in calculator. It can handle basic math equations all the way up through quadratic equations, systems of equations, and even integrals. It should be more than powerful enough for most high school students' needs.
And a Few More to Consider
There are far more great apps than we could include in this post, but here are a few more that are truly outstanding. Check them out!
iFormulas: Periodic table, list of elements, and formulas for physics, chemistry and math