Top 10 Chore Apps to Keep Your Kids Motivated
The best chore apps for kids put a technological spin on the traditional chore charts for children. They help to organize tasks with ease and help to streamline the chore and reward process. These are the apps that make chores less "painful" for kids.
Some apps create a way for parents to assign and track children's chores, often in a fun way where kids can level up and earn rewards for being chore champions. That is fun for kids and can get them excited about doing chores. We also found apps that include the ability to track more than chores with things like pocket money added to the mix and other apps focus on general good behavior, like sharing and working hard. Spend a few minutes checking out these awesome chore apps and get busy helping your kids completing chores and claiming rewards.
---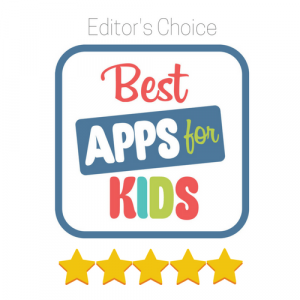 What's Here:
1. ChoreMonster
2. ChorePal
3. Chore Pad: Chores & Rewards
4. Allowance & Chores Bot
5. Homey – Chores and Rewards
6. RoosterMoney: Allowance and Chores
7. Just Helping My Dad
8. iReward Chart: Parents Reward Tracker
9. Lickety Split
10. OurHome – chores, rewards and calendar
App List Updated: August 2nd, 2017
---
Best Chore Apps for Children
1. ChoreMonster
Your kids will beg to do their chores! ChoreMonster makes chores fun by engaging and rewarding your kids! Parents Magazine named ChoreMonster one of the App-solute Must Apps for Families in 2017!
Take the tension out of chores with an easy-to-use tool for your 4-12 year olds. Kids earn points by completing chores and earn rewards to be used towards things like ice cream, an hour of Xbox, or a family camping trip.
Parents manage their children's chores and the rewards they can earn. Your kids will beg to do their chores!
iTunes
Google Play
Amazon
2. ChorePal
ChorePal is an interactive, family-focused app that helps your kids save, spend, or share their money while teaching them the value of a dollar and the satisfaction of a job well done.
You can create and assign chores, while rewarding your kids for being responsible. Want the dishwasher loaded? Make it a chore! Time to take the trash out? Add it to the list!
Your kids will be so excited to complete their chores, you might never have to fold laundry again.
iTunes
Google Play
Amazon
3. Chore Pad: Chores & Rewards
This is an awesome app. If you already use a chore chart / reward system – I do – you will love this. If you don't use a chore chart / reward system, you should try it and try it on this app. The Chore Chart app by Nannek is easy to use and although for an iPad app $4.99 is quite expensive, it is totally worth it.
See all your kids at a glance on the start screen along with their star totals and progress for the week. Chore Pad works equally well with small families, large families, and entire classrooms of kids!
iTunes
4. Allowance & Chores Bot
Allowance & Chores Bot is another one of our featured apps in the Chores & Behavior Apps for Kids post that helps parents and kids keep track of chores to be done and allowance earned. After a bit of parent set up, this app will help kids track their chores, earnings, and spending all in one place. This app is a great way to keep families on track and in sync with daily and weekly chores and is especially great for those with multiple children.
Each chore can be a one time chore, or repeated on a daily, weekly, or monthly schedule. Each chore can be configured so completion is required for the child's periodic allowance, or the chore can be configured as an extra reward in addition to their allowance.
iTunes
Google Play
5. Homey – Chores and Rewards
Homey is a new app to organize chores for the whole family. Watch your kids learn about money through completing chores and working towards goals.
Homey app enables you to teach your children the value of hard work and how that can lead to rewards. Chores help teach kids that money is earned and not just given. You can pay kids commissions based on chores they do around the house like taking out the trash, cleaning their room, or mowing the grass. And you can also set responsibilities that are not paid to teach kids that everyone needs to contribute to the household – and Homey still provides motivation with gamification based incentives.
iTunes
Google Play
Amazon
6. RoosterMoney: Allowance Tracker and Chore Chart
The RoosterMoney Allowance and Chores Tracker for parents and children helps families manage allowances, chores and rewards, and teaches children the value of money. Available in any currency.
RoosterMoney is an Allowance, Chore Tracker and money management app that helps kids save and learn valuable life-skills. It transforms the way you give pocket money and your child's allowance, by making it simple for parents and fun for kids. Parents remain the Bank of Mom and Dad and no deposits are required to start using RoosterMoney.
For those families who need extra features like a more advanced chore chart, adding extra family members, or even setting interest rates, there's the option to upgrade to RoosterPLUS.
Google Play
Amazon
7. Just Helping My Dad
Just Helping My Dad is another entertaining and engaging digital book from OceanHouse Media that tells the tale of a son spending the day with his dad while causing a bit of chaos along the way. The various narration options and other features will inspire little ones to practice their reading skills and the story just might motivate children to be more helpful around the house.
Join Little Critter in this interactive book app as he spends the day helping his dad! Explore pictures, learn new vocabulary, and follow along with three fun ways to read! From making breakfast to cutting the grass and washing the car, find out how Little Critter always tries his hardest!
iTunes
Google Play
Amazon
8. iReward Chart: Parents Reward Tracker Behavior Chore Chart
iRewardChart is a reward system for tracking good behaviors. Behaviors (or tasks) could be things like using good manners, completing chores, or getting ready for school on time. Children are rewarded for good behaviors with gold stars. After accumulating enough gold stars, the stars can be cashed out for rewards you have established.
When stars have been earned, your child can pick from the default list of suggested rewards, or you can setup your own custom rewards especially tailored for each of your children, like "$2 Pocket Money" or "One Hour Of TV".
Children love to feel responsible, challenged and respected. But most children don't like being told what to do… iRewardChart also allows you to set up abstract goals like "Patience" and "Sharing With Others", so rewards teach the virtues you want your child to learn.
iTunes
Google Play
Amazon
9. Lickety Split
Tired of nagging your kids to get ready? Asking them 10 times to put away their toys?
The Lickety Split Musical Timer turns daily tasks into a fun, beat-the-clock game. Accelerating classical music encourages dawdling kids to get going, while an animated hourglass counts down. The abstract concept of time becomes tangible for kids.
The timer uses encouragement and the power of music to motivate children as they move through daily transitions. So, instead of nagging, grown-ups are free to champion their kids!
Developed by parents and educational technologists. Perfect for preschoolers, early elementary schoolers, and their grown-ups.
iTunes
Google Play
Amazon
10. OurHome – chores, rewards, groceries and calendar
OurHome is a new and simple way to organize your family. Kids will be motivated to do chores and take responsibility while parents can reward them for their effort. There's a shared grocery list and a family calendar to keep everyone coordinated. And it's free to use with no ads and no hidden costs.
Motivated kids are successful kids. By introducing responsibility from an early age you improve your child's chance of future success. With OurHome, your kids build self-esteem while completing tasks and achieving goals!
The house is tidy. The pets are fed. The kids are studying quietly. All this without even being asked! Whether it's housework or homework, OurHome's gamified tasks system keeps your family humming.
iTunes
Google Play
---
Honorable Mention: Other Great Android & iOS Children's Chore Apps
Sharing with DuckieDuck
Sharing with DuckieDeck is another one of our featured apps in our Chores & Behavior Apps for Kids post that teaches children how to share their food and toys as they play with their friends. That's not all, this app also has some fun, creative activities to explore as well. With great illustrations, fun interactive images, and the sharing lessons children will learn, this app is a must-have for parents and teachers.
iTunes
Dirty Kids
Dirty Kids is one of the apps featured in our Chore & Behavior Apps For Kids post that is great for young children to learn and practice simple skills like getting themselves dressed, taking a bath, and cleaning clothes when they get dirty. This virtual environment is easy to use and is especially fun for little ones. If you are looking to get a jump-start on teaching little ones some general life skills, this app is a great way to start.
iTunes
Google Play
Wheel of Chores
A fun way of teaching your kids the value of money. Have them spin the wheel of chores once a day to perform a household chore for a reward set in the app by the parent. At the end of the week the child will accumulate the sum of 7 days, if they fulfil all the chores. The parent will then reward the child with the sum in cash or deposit part of the money in an investment account. After a week (7 days) the app will reset again for another fun week of chore.
iTunes
Google Play
Explore More Helpful Chore Articles
Chores For Kids At Every Age
6 Chores For Your Toddler!
5 Fantastic Ways To Get Your Kids Excited About Chores (It IS Possible!)
5 Chore Ideas For Toddlers
Tricks For Teaching Kids To Do Laundry
How To Instill A Good Work Ethic In Your Kids: 4 Tips