We Reviewed Dozens Of The Best Chore & Behavior Monitoring Apps for Kids So You Don't Have To. Here Are Our Top Picks.
Updated January 2019
Household chores for kids are not only great ways to share the work around your home, but they also are crucial for developing important life skills and values such as a positive work ethic, a connection between hard work and satisfaction, and the ability to follow through and follow directions.
Parents have been assigning chores to their children for hundreds of years, but now technology can help you keep tabs on the whole process. Here are some of the best apps for chores and behavior management that we've found!
---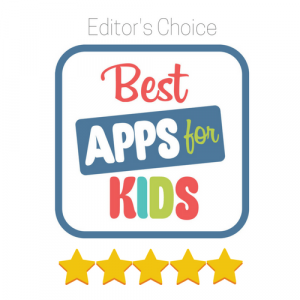 What's Here:
1. Chore Pad
2. Home Routines
3. ChoreMonster
4. ChorePal
5. Homey Chores and Rewards
6. Allowance & Chores Bot
7. iReward
8. iRewardChart: Parents Reward Tracker Chore Chart
9. ChoiceWorks
App List Updated: October, 2017
---
Best Apps for Monitoring Chores
1. Chore Pad

Nannek/ $4.99
Chore Pad offers a great way to keep tabs on chores that are assigned and completed, and has a built-in rewards system to motivate the kids. Best of all, you get to assign the rewards! That way, you can choose things that will motivate each individual child the best.
Chore Pad is easy to use and works well for any size of family. You can even use it with a classroom or other larger group!
2. Home Routines

Wunderbear/ $4.99
Here's an app that is more organized than many of the others. It also helps children know what time of day to do the assigned chores, which could be great for families with children who struggle to remember to do basic tasks. It also resets itself each day, so once you have it set up, you don't need to mess with it again until changes are needed.
The app also includes a built-in timer to encourage speedy compliance, a to-do list for tasks that only need done once, and a message system.
3. ChoreMonster

Choremonster/ Free
Choremonster has been a favorite for a long time, and shows up on nearly all lists of great chore apps. Kids earn points and other rewards for completing assigned tasks, and the app adds so much fun that kids actually WANT to get the work done.
The app makes it easy to assign both chores and rewards, so you'll love its convenience. Help them get motivated!
[button style='accent'
Best Apps for Chores and Money
4. ChorePal

COUNTRY Financial / Free
ChorePal allows parents not only to assign chores, but also to allot money for completing them. This app ties chore completion to payment, so you can help children begin to connect work and reward.
The app is highly flexible to meet  your family's needs and schedule. Chores can be scheduled for daily, weekly or monthly completion.
5. Homey Chores and Rewards

HomeyLabs, Inc. / Free
Homey Chores features the unique ability to actually make transfers to children's bank accounts after chores are completed (with your express permission, of course). This means you won't forget to pay the kids after they've worked so hard!
Parents can easily set up chores that are unpaid or paid, sync with all household devices, and track kids' progress toward goals. Talk about convenient!
6. Allowance & Chores Bot

Wingboat.com / $2.99
Allowance & Chores Bot takes the drudgery out of keeping tabs on how much each of your children earns for which chores. Automate and make this task more efficient with this great app. Set up daily, weekly, or monthly allowances for each child, keep track of different rates of pay, and/or pay by the chore. This app gives you lots of flexibility.
You have the option to make certain chores mandatory for full allowance payment, or to assign chores for extra payment. You can deduct money from the child's "account" when they spend it, so you can eliminate dealing with coins and paper money if you wish.
Best Apps for Behavior Management
7. iReward

Grembe, Inc. / $2.99
iReward lets you create a star chart or token rewards board to give your children a visual tool for improving behavior. The app even allows you to upload pictures of what needs to happen first and the reward that will follow.
This app is great for all children, but will be particularly useful for those with special needs. It has loads of features to help you customize it for each child's individual circumstances.
8. iRewardChart: Parents Reward Tracker Chore Chart

GotClues, Inc. / Free
Set up digital star charts for kids, and allow them to choose from a built-in rewards list or customize it for your circumstances. Kids love to feel responsible and independent, but they hate to be told what to do. With this app, you can eliminate the nagging and get down to the business of learning.
iRewardChart's free version allows use for one child and up to four tasks per week. The full version costs $3.99. It works for unlimited children and unlimited tasks.
9. ChoiceWorks

Bee Visual, LLC / $6.99
Help children learn skills such as patience and taking turns with this behavior management app. Set up scheduled tasks that need to be completed, or earn rewards for practicing waiting skills. There's also a section about learning to manage feelings.
This app includes some books to help children learn the tasks at hand, the ability to customize by adding your own pictures, voice, and recorded instructions, and much more.  It's another app that would be very helpful to support children with special needs.
---
Honorable Mention: Other Great Android & iOS Children's Chore Apps
Sharing with DuckieDuck
Sharing with DuckieDeck is another one of our featured apps in our Chores & Behavior Apps for Kids post that teaches children how to share their food and toys as they play with their friends. That's not all, this app also has some fun, creative activities to explore as well. With great illustrations, fun interactive images, and the sharing lessons children will learn, this app is a must-have for parents and teachers.
Dirty Kids
Dirty Kids is one of the apps featured in our Chore & Behavior Apps For Kids post that is great for young children to learn and practice simple skills like getting themselves dressed, taking a bath, and cleaning clothes when they get dirty. This virtual environment is easy to use and is especially fun for little ones. If you are looking to get a jump-start on teaching little ones some general life skills, this app is a great way to start.
Wheel of Chores
A fun way of teaching your kids the value of money. Have them spin the wheel of chores once a day to perform a household chore for a reward set in the app by the parent. At the end of the week the child will accumulate the sum of 7 days, if they fulfil all the chores. The parent will then reward the child with the sum in cash or deposit part of the money in an investment account. After a week (7 days) the app will reset again for another fun week of chore.
Explore More Helpful Chore Articles
Chores For Kids At Every Age
6 Chores For Your Toddler!
5 Fantastic Ways To Get Your Kids Excited About Chores (It IS Possible!)
5 Chore Ideas For Toddlers
Tricks For Teaching Kids To Do Laundry
How To Instill A Good Work Ethic In Your Kids: 4 Tips