One of the many perks of having a tablet is that it can double as a pad of paper. Sure, you can take notes or send reminders to yourself. You can also, however, use your tablet as a virtual sketchpad. You no longer have to resign yourself to doodling on napkins when that next great idea overtakes you in the coffee shop or when you and your friends get excited about a new concept.
Both iOS and Android have some drawing tools that you'll want to take a look at, but be aware that iPads were designed with artists in mind, as were Macs before them. For this reason, you'll find more tools and more powerful options in the iOS environment. If you can, check out the many available choices on both types of devices before you make your final investment.
Just for Kids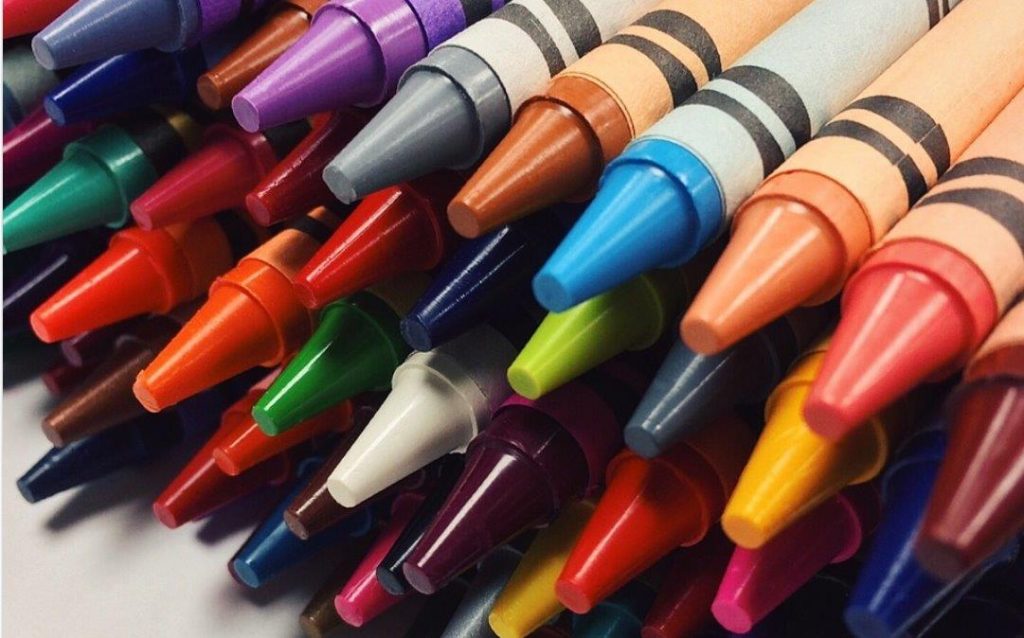 Sometimes kids need their own specialized drawing apps: simplified and fun. Here are a few winners.
Draw and Tell HD
Duck Duck Moose LLC – Free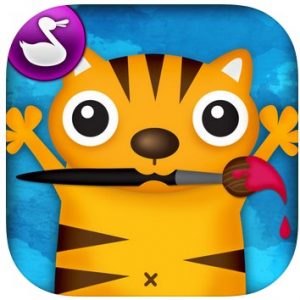 This app is designed for 3 to 9-year-olds. Kids are provided with all the tools they need for creativity, like crayons, brushes, stickers, backgrounds, patterns, stencils, and more. They will be able to create endless stories. Best of all, as they talk through their tale, the app can record their voice and make a movie from their efforts.
This award-winning app comes from the same people who are responsible for Khan Academy and other related products. Their goal is to provide all the tools parents need to educate their children.
iTunes
Musical Paint for Kids
Building Blocks Media – $4.99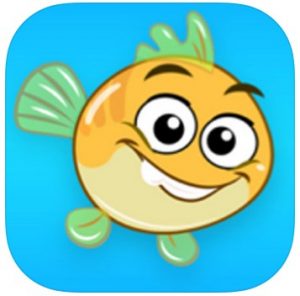 There's nothing like getting all of your senses involved in the act of creation, and that's just what this app encourages young artists to do. Each time they lay a finger on the screen to draw, music comes out, too! Soon it will be hard to tell if they are using the drawing to make music or if the music is directing the drawings. However it works, it's a great introduction to both worlds.
This app is sure to be a hit with kids, but parents will be impressed, as well. The app includes a protected parents' section that has Common Core-based lesson plans for you to tie into. The app is also very child-safe: no outside advertisements, in-app purchases, or other causes for alarm in apps for young children.
iTunes
Doodle Buddy Draw for iPad
Doodle Buddy Labs – Free with in-app purchases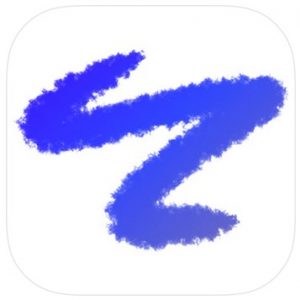 Doodle Buddy Draw will fascinate your child, with its included backgrounds and over 1400 stickers available. Use stencils to make perfect shapes (often a frustrating process for little ones to do freehand), and even "smudge" lines just like with chalk or pencil, without getting fingers dirty!
For a $5.99 in-app purchase, you can remove the ads (an important option for parents of younger children), and you can also purchase "Doodle Bucks," the in-app currency that opens up more options for users.
iTunes
Drawing with Carl
Tayasui.com – $1.99
Remember the old "Talking Tom" and similar apps that allowed users to speak funny lines and the app would repeat them back in a silly voice? Carl had a similar app back in the day, and now he's back! Imagine the fun your child will have with making a drawing and then adding a talking sticker to say just what he or she wanted it to say. It's like making a little movie!
Other cool features include magic "pattern paint," "mirror painting," and more. Parents should be aware that this app connects to social media and has the capability to email saved pictures, so it might not be appropriate for the youngest users or any child that is not ready for such access.
iTunes
Peppa Pig: Paintbox
Entertainment One – Free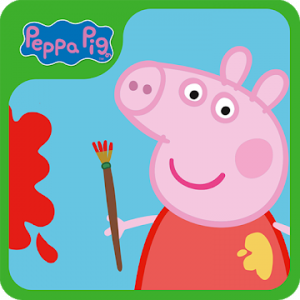 Fans of Peppa Pig are already familiar with the characters from the books. This app allows you to draw them into life! It includes 7 colors, Peppa-related backgrounds, animated stickers, and much more. Kids can choose to use any of 6 magical drawing tools, too.
This app is very child-friendly (appropriate for the young target age group), with no ads or in-app purchases. Your child can have hours of creative fun here.
Google Play
Good Enough for the Pros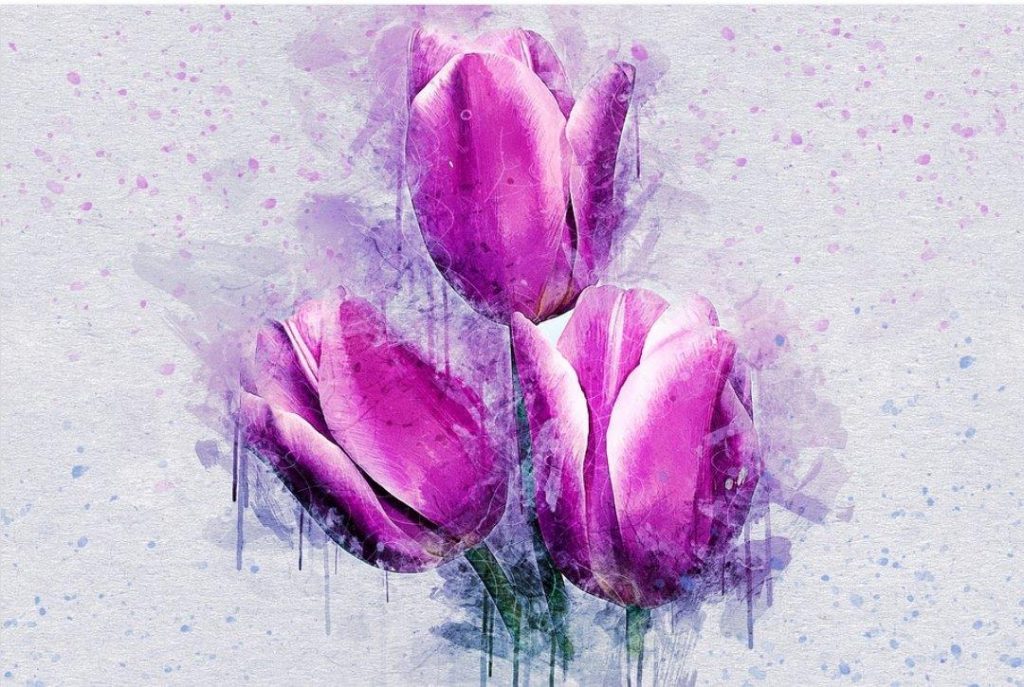 Astropad Studio
Astro HQ – Free with in-app purchases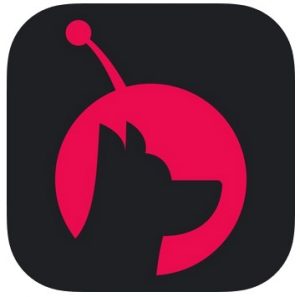 Turn your iPad Pro into a graphics tablet with all the bells and whistles with a subscription to this app. It integrates seamlessly into Photoshop, allowing you more control and options, complete with super fast speed. It's clearly the choice of professionals, offering a host of features.
The app includes a 7-day free trial, and after that, a monthly subscription rate of $11.99.  If you're feeling dedicated, you can subscribe annually for $79.99. On the plus side, the app provides the capability to customize gestures, as well as use keyboard shortcuts.
Autodesk SketchBook
Autodesk Inc. – Free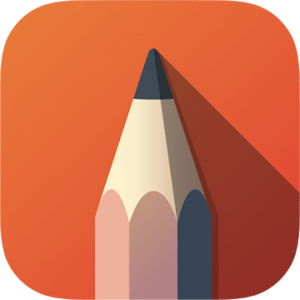 Autodesk SketchBook is just what the title claims- a digital sketchbook. Creative types will appreciate having the tools they need to do everything from sketch out quick ideas to create finished masterpieces, right at their fingertips.
This app used to have a fee, but developers have opted to make it free for everyone! It's a great deal since it's so useful and versatile. Use it for quick sketches that otherwise would go on the back of the napkin or for full-fledged art projects.
Google Play
iTunes
Adobe Photoshop Sketch
Adobe – Free with in-app purchases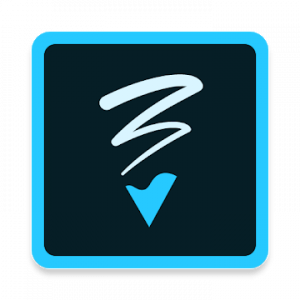 This app's claim to fame is its variety of drawing tools designed to mimic work on paper. Artists can choose graphite pencils, ink pens, or markers. It also provides support for numerous styluses and digital pens, which is very cool. It's a companion program to the rest of the Adobe Suite of products, so it integrates well with Photoshop and Illustrator.
If needed, you can purchase additional storage for $1.99. The app also accesses your Creative Cloud account through Adobe, making it simple to move and transfer data seamlessly between the apps.
Google Play
iTunes
ArtRage
Ambient Design Ltd. – $4.99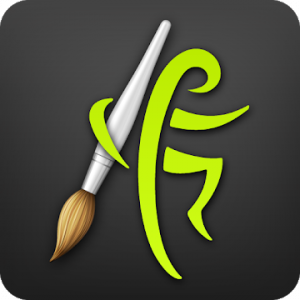 This app's claim to fame is the way it simulates real paint and painting experience. Users get to mix colors and slather on oil paint using a real palette knife. The app knows about paper quality and all sorts of other details that it can blend together to help you get just the perfect touch to your artwork.
Use real-world tools, like paint rollers and crayons, to achieve various types of effects. You can even record your process, making this app perfect for teachers and others who want to remember exactly how they created specific effects.
Google Play
iTunes
Inspire Pro
snow Canoe – $9.99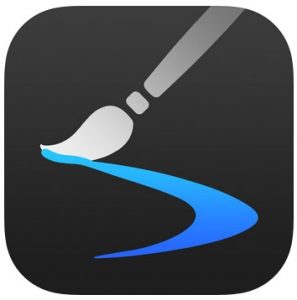 Inspire Pro has all the tricks- 150 brushes, the capability to do wet, dry, or eraser modes, and over 20 customizations to give your work as much variety and depth as working with real-world media. Record your brush strokes for later playback, and keep the best colors in your favorites section.
A solid 4.2 rating from users and a responsive developer round out this app's features. Nearly everyone who tried it has become a fan, so check it out!
iTunes
Specialized Drawing Apps
Pixaki
Rizer – $24.99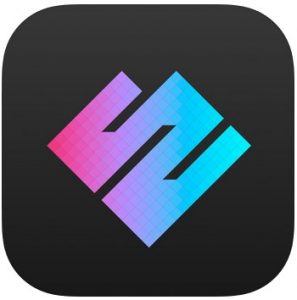 Working on a retro game or app? Pixaki specializes in creating drawings with the pixelated look from the eighties. Create your art with the squarish points that look so cool and are currently enjoying a renaissance in the digital world.
Pixaki may be a retro drawing app, but there's nothing retro about its features. It's designed to take full advantage of today's devices. You can import photos or other pieces of artwork, and overlay the pixel effect. You can adjust many aspects, such as size and opacity. In other words, it offers hard-core, high-tech art that yields pixelated images. Wow, think about that for a few moments….
MediBang Paint
MediBang inc. – Free with in-app purchases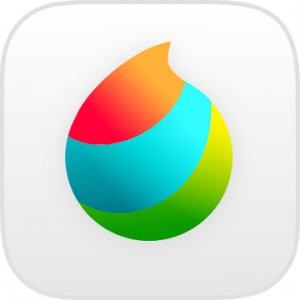 This specialized drawing app is perfect for comic-book developers. It has everything you need for cool manga style drawings. There are 100 free brush styles, comic book fonts, and much more. One of the cool features is a "forced fade in and out" that allows you to draw sharp lines even with your fingers.
This app supports layers and all of the other bells and whistles that the big boys have. The in-app purchase allows you to remove ads for $7.99. You definitely should take a look at this one, especially if your interests lie in the comic book realm.
Google Play
iTunes
Sketch Club
Blackpawn.com – $2.99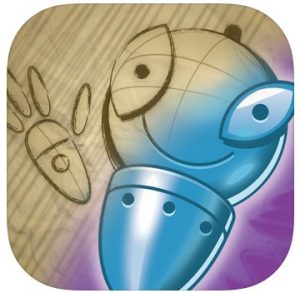 Want to learn with the best and with the pros? This app can connect you to a community of artists. Share your work, comment on other people's work, and get feedback on your own. It also has countless tools to enhance your work, including the specialized tools that make manga so much easier.
The community aspect of this app makes it a keeper. You'll find challenges and competitions to stretch your skills, as well as a supportive group that wants to help you. Besides being great for beginners, this app has all of the features of the pro apps so no matter what your experience level may be, there's something here for you.
iTunes
Animation Desk
Kdan Mobile Software LTD – Free with in-app purchases
This specialized app allows you to easily animate your sketches.  Create and share animations quickly and easily, by drawing or from imported video. You can even create line drawings from photos and videos you import. Reverse and loop animations, and use a real storyboard for larger projects.
The app offers a number of subscription plans, so choose what is right for you, starting at additional storage for $3.99 per month or $9.99 per year, and moving all the way up to a Pro plan with more features and storage for $9.99 monthly or $59.99 per year. There are several options between as well.
Google Play
iTunes
uMake- 3D CAD Modeling
UMake – Free with in-app purchases
No set of drawing tools would be complete without something to use for 3-D and CAD modeling. This app may be what you are looking for. Create everything from basic 3-D models to advanced designs using the tools provided, such as symmetry and snap tools. You can add dimensions and other details that you'll need to create professional level drawings.
The in-app subscriptions include free trial periods. One month is $15.99 and 3-month is $38.99. Or, for real savings, consider an annual plan for $95.99.
iTunes