We Reviewed Dozens Of The Best City Building Apps for Kids So You Don't Have To. Here Are Our Top Picks.
From the youngest to the oldest, kids go for city-building apps in all their forms. There's something about the power and the glory building that keeps kids engaged. It also takes planning skills, persistence, and a host of other important skills to be successful.
There's nothing like a city building game to exercise kids' planning and prediction skills. And imagine the feelings of power that go with having an entire city at your beck and call! No wonder most kids go crazy for city building apps. The games put power and control into children's hands, and they can experiment and learn to their heart's content. Check out these great city-building apps that are perfect for kids.
For Beginning Builders (Ages 6 & Up)

Hoopla City
iOS App Store / Google Play Store
Here's a fabulous app for the youngest city-builders. It's simple to use yet has loads of features. Kids will be able to experiment with many kinds of building materials and even save multiple cities so they can experiment and return to their creations. Players must "discover" the different types of buildings they can create, but there's an interactive glossary that saves directions to build each type so they can recreate them when they want.
This game was designed by a top company with numerous children's apps, so parents can rest assured there are no in-app purchases or outside advertisements. Everything was created with young children in mind, and their privacy policy is readily available. It costs $3.99.
Blox 3D City Creator
iOS App Store / Google Play Store
Your child will enjoy pure, creative fun in its simplest form with this app. Blox 3D City Creator has the flexibility to create bustling metropolises or sleepy little villages. Kids control basic aspects like weather, vehicles, and lighting. The app is simple to use, and there are no distracting animations or in-game currency systems to worry about.
The game is deceptively simple, but chances are very good that your youngster will quickly become addicted. The controls are simple and intuitive. Build with just a series of taps on the screen. People move around, including in and out of buildings. Cars drive, boats sail by, and airplanes zoom across the sky. You can even play cops and robbers! It's $2.99.
My Town: Pets
iOS App Store / Google Play Store
This game allows young town-makers to play in a doll-house-like town setting focused on caring for pets. Adopt pets, take them to the vet, head to the store to get pet food, and more. With a pet spa and a dog park, the newly-adopted critters will not want for excitement and adventure. And the new pet owner will even need to remember to bring along the poop scoop!
This game costs $2.99 and is part of a larger set of My Town games that have different themes. Characters can be moved from one game to another (if you own multiple games from the set). There are endless possibilities for stories using My Town: Pets.
Township: Farm & City Building
iOS App Store / Google Play Store
Build with a country flair using this app. This app offers buildings and everything needed to set up a functioning small town. Farms can grow crops and businesses set up to sell them. The townspeople will flock to buy the goods. Additional features include a town mine complete with artifacts, a zoo where young scientists can experiment with breeding animals, and much more.
The app is free and offers a selection of in-app purchases for coins. Packages range in cost from ninety-nine cents up to $79.99. The game does connect to social media and to the Game Center so be sure to monitor your child's use.
For Teens (Ages 12 & Up)
Paradise Island 2: Resort Sim
iOS App Store / Google Play Store
Dreaming of a tropical resort town? This free game brings it to life. Build hotels and tourist attractions, receive guests and run your empire. Build, then explore, then quest, then compete in this versatile gaming environment.
The game features an offline mode perfect for travel or times when you're away from a connection, but connecting to the internet opens up possibilities to compete and socialize with others. In-app purchases ranging from $1.99 to $99.99 provide in-game currency and an assortment of upgrades and special items.
Forge of Empires: Build a City
iOS App Store / Google Play Store
Build a city and evolve it from the Stone Age to modern times and beyond in this elaborate empire-building game. Forge of Empires: Build a City offers a great opportunity to create an entire world, discover new technologies, develop trading partnerships, and much, much more.
The app does require an internet connection to play, and some features can only be accessed through in-app purchases. The prices range from $2.99 to $79.99 and primarily allow users to get more of the in-game currency to continue their building efforts.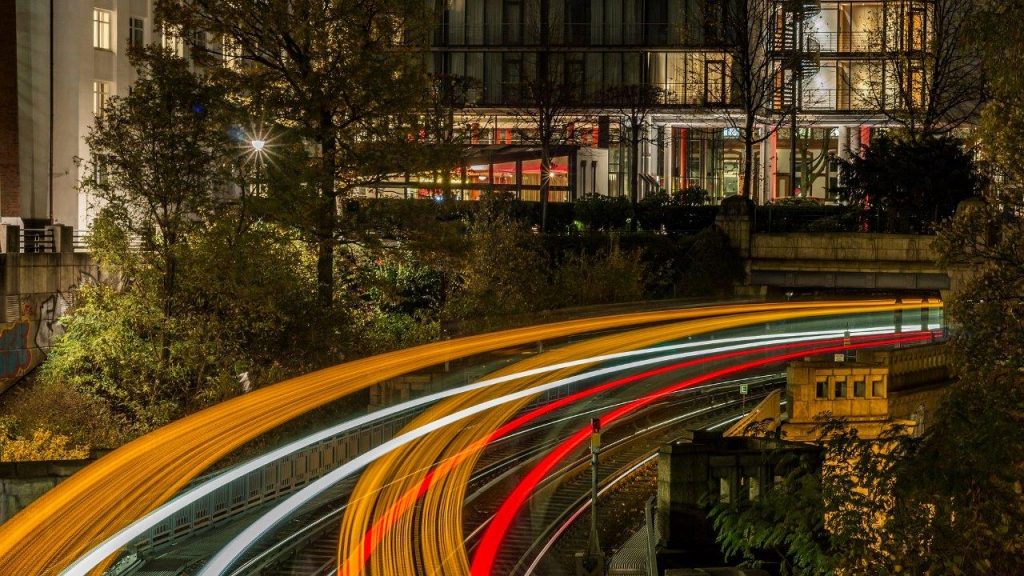 The Sims Mobile
iOS App Store / Google Play Store
This game has come a LONG way from its birth in the early days of PC computers. In the mobile version, players can control nearly every aspect of their creations' lives. Build entire cities and people them with teensy Sim characters that you control down to the finest detail of hairstyle and clothing. Send them on their way to pursue careers, enjoy hobbies, interact with one another, and much, much more.
This game allows players to connect virtually in the Sims' world. They can build together and visit one another's Sim houses. In-app purchases range from ninety-nine cents to $19.99. The game is rated 12+ for things like mild profanity, mild references to drinking, mild sexual themes, and mild horror.
Sid Meier's Civilization  VI
For the truly ambitious teen, forget city-building and delve into world-making. Sid Meier's Civilization VI lives up to its predecessors in scope and in function. Take on the role of a famous leader and pull your civilization from the stone age into the future, and see if it can withstand the test of time. The game is turn-based, and the first 60 turns are free. After that, you'll need to purchase the full game for $19.99 and take advantage of the in-app purchases.
The game builds on and expands from previous modes on other platforms to create new challenges and new adventures. There are several multiplayer modes, so parents need to be aware that teens can be in touch with other players both locally and globally.
Megapolis
iOS App Store / Google Play Store
This game combines realistic market and economic principles with city-building, giving players tons of options for types of gameplay. Whether players want to advance science, build an economic empire, develop the best urban environment or just set a city in motion, there's something here for everyone.
This game allows many types of competitive play, including the ability to open a military base and "enter the arms race." In-app purchases ranging from $1.99 to $19.99 power the fun by providing in-game currency to use to get resources to build.
City Building with a Twist
Goosebumps Horror Town
iOS App Store / Google Play Store
Just what the world needs- a digital version of the perennial favorite children's franchise, Goosebumps! Now kids can build the town for all of those monsters to live in, spy on the monsters, and more. There are quests to complete, collections to conquer and many other side activities besides the fun of building the monsters' hometown.
This app requires an active internet connection to play. There are many in-app purchases available, ranging from $1.99 to $19.99. Watch for seasonal purchases, like a Christmas-themed pack around the holidays. This app has a whopping 4.5 rating on the App Store, so it has a lot of fans. What's not to love?
Smurfs' Village
iOS App Store / Google Play Store
Smurfs' Village
It's no surprise that the evil Gargamel is to blame for the Smurfs' present predicament… They need to build a whole new village! And now kids can be in the driver's seat, so to speak, on this entire project. Harvest smurfberries, build mushroom houses, bridges, and more and generally put your own stamp on the new village as you build and play. It's loaded with mini-games, too!
The game can be played without a connection to wi-fi, but when connected, players can send gifts to friends' villages and connect to social media and Game Center. In-app purchases range from $4.99 to $49.99.