We Reviewed Dozens Of The Best Scientific Calculator Apps for Android & iOS So You Don't Have To. Here Are Our Top Picks.
Where would we be without calculators? These handy little devices have made math more manageable for years now. Very few of us even remember using slide rules!
In these days when we've got more computing power in our pockets than the computers that took up entire rooms, it's no surprise that there are a wealth of scientific calculator apps to choose from. You can solve even the toughest math on the go with these gems. Here's a great selection of both paid and free apps.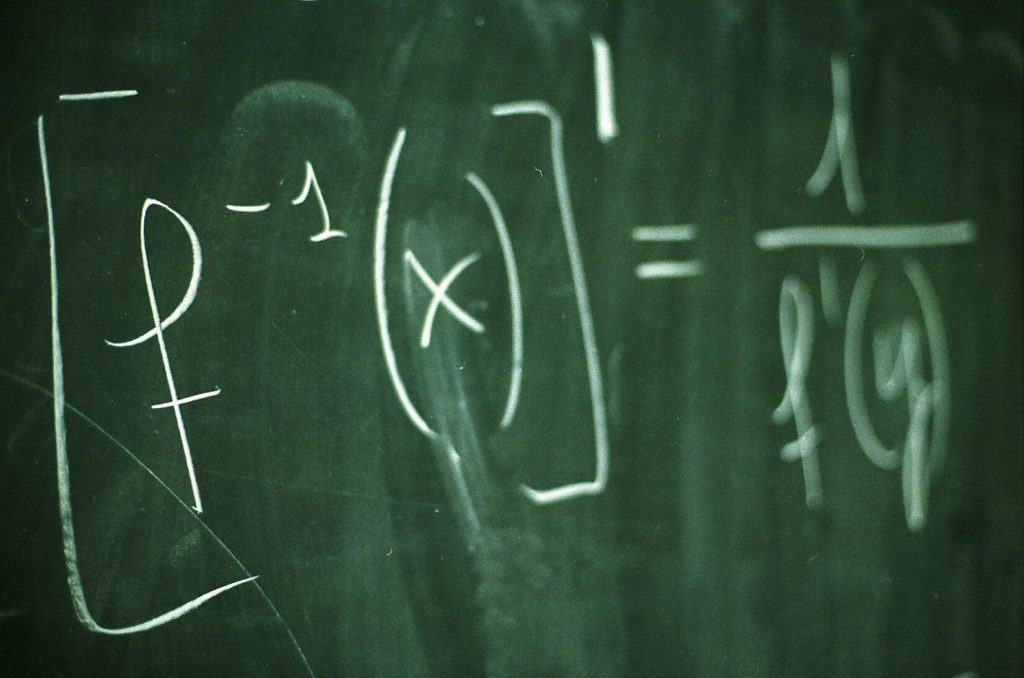 Best Free Apps
Panecal Scientific Calculator
iOS App Store / Google Play Store
Here's an offering that's powerful enough for professionals and easy enough for students. Panecal Scientific Calculator offers a wide array of features, including scrolling screen to show long formulas, a host of operations and functions, and options to use degrees, radians, or grads for angle calculations.
The capability to copy and paste within formulas is a must-have feature, and the app also allows users to check equations easily. Panecal Scientific Calculator is supported by on-screen advertisements, but users comment that they are unobtrusive.
iCalc: Classic Calculator
iOS App Store / Google Play Store
For business, tax, and other professional applications, it's tough to beat the Cassio models, and this app is a great emulation of them. It easily handles percents, various currencies, buy/sell margin calculations, and more. There are a host of dedicated tax functions, making this free app a great choice for small business owners.
The app is completely free to use since it is supported by unobtrusive in-app advertisements. Since it emulates a popular physical calculator, familiarity with functions and placements makes it very efficient to use.
Natural Scientific Calculator
iOS App Store / Google Play Store
This powerful scientific calculator allows users to write equations on the screen, including fractions, roots, and more. It's the natural way to write math, and many find it much easier than the single-line method required by many calculators.
The app also allows you to favorite and retrieve commonly-used expressions and equations, so you can easily repeat calculations that you use frequently. A subscription ($1.99 for monthly or $5.99 annually) removes the ads, gives access to history, unlocks fraction to decimal conversion, and more.
EduCalc Classic
iOS App Store / Google Play Store
This powerful graphing calculator may be all you need for professional and academic use. It boasts log functions, constants for common calculations (like the speed of light, the strength of gravity on the Earth's surface, and more), and unit conversions that will take the pain out of your physics homework.
One unique feature of the Free Graphing Calculator is the handy reference section. Never forget a formula again, whether you are working in algebra, calculus, classical mechanics, or even vector calculus. The graph supports labeling and pinch-movements to zoom in or out, as well as calculating up to four equations at the same time. In-app purchases can remove the advertisements.
Kalkulilo (Calculator)
Here's a calculator with about a zillion options! Not only can you do traditional and scientific calculations on this one, but it can also handle logical operators and numbers in bases from 2 to 36. The color-coded keys will help you keep straight which keys will access which functions.
It features a separate statistics mode, trig mode, bit/integer mode, time mode, and more. There's even a simple calculator mode perfect for kids, seniors, or casual use that sets up a simple four-function calculator with large buttons. The in-app purchase will remove ads for ninety-nine cents.
SmartCalc Calculator
iOS App Store / Google Play Store
If you get tired of rotating your device back and forth to access various functions, this one may be the answer for you. All functions are available at the touch of a few buttons. The display allows you to see the entirety of the calculation as you type, so no more guesswork about if you typed something incorrectly, and it allows you to edit calculations on the fly if you do find a mistake.
This calculator offers calculations in radians or degrees, the capability to copy and paste solutions, expressions or entire equations to other apps, and a built-in tip calculator. An in-app purchase of a pro subscription will add some other amazing features, like the capability to insert or delete anywhere in the equation. You can get one month for forty-nine cents, one year for $4.99, and a lifetime pass for $19.99.
Best Paid Apps
Talking Scientific Calculator
This calculator features large and high-contrast, colorful buttons as well as full voice-over support. It's one of a kind because there is also an option to speak the answers, button names, and formulas. This makes it perfect for accommodating special needs employees or students. Numbers and formulas are read in natural speech rather than one digit at a time.
Teachers will also be thrilled with the capability to record calculations with a time stamp – meaning that students can provide evidence of their work when needed. It has full support for fractions in calculations and many other features that make it a great app for students. It costs $4.99 and has a very high rating.
PCalc
This full-featured scientific calculator has a host of great features to offer users. There's a choice of button layouts, and users can choose options such as Reverse Polish Notation, engineering and scientific notations, and hexadecimal, octal, and binary calculations.
And if you need a way to print calculations, the app offers a paper-tape mode. There are hundreds of 5-star ratings on the App Store The app costs $9.99 to download. The in-app purchases are optional small payments to developers.
Almost TI – TI Calc Emulator
Looking for a familiar interface? Check out Almost TI. In fact, to run this app, you will need your own TI calculator ROM – developers give instructions for dumping your TI ROM onto your Android device on the app's purchase page.
This app is truly likely to give users a flashback to high school when they were required to have one of the TI 80-x models for math class. It's worth the tech challenges and effort if you really like the TI line of calculators. The app costs $4.99 to download.
RealCalc Plus
It's tough to argue with over 100 thousand downloads – RealCalc Plus is an awesome scientific calculator that will quickly become one of your most trusted and valuable tools. The app has loads of features, and there's even a free version (RealCalc Scientific Calculator) if you don't need all of the bells and whistles.
This app is designed to look and operate just like a real handheld calculator, so the learning curve is greatly diminished. It's got a whopping 12-digit display, and the internal workings handle 32-digit precision. There are many customizable features, too. Download it for $3.49.