The app world is full of great ways to help your kids learn while they play. Check out these fun, game-like educational apps that won't break your pocketbook.
For the Very Young
Fish School
Duck Duck Moose / Free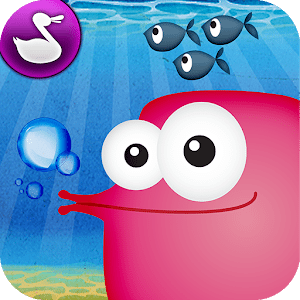 This developer is well-known for high-quality games and activities for the very young, and Fish School falls right in line with their other offerings. Little ones can play and learn about numbers, letters, colors and much more.
Children ages 2-5 will fall in love with the colorful characters and the engaging animations as they play and learn. This award-winning app will help them get ready for the learning challenges as they head to school in a few years.
Lumikids Park, by Lumosity, Early Learning Play for Kids
Lumos Labs, Inc. / Free
Here's another early childhood offering by a well-known developer. Lumikids Park creates a digital playspace for the very young where they can practice sorting, eye-hand coordination, and more in a safe environment designed for them.
One of this app's best features is the intuitive interface. Even the youngest children will quickly learn what to do. The app does not use text or voiced directions of any kind, which puts the kids squarely in the driver's seat as they explore and play.
Endless Numbers
Originator Inc / Free with in-app purchases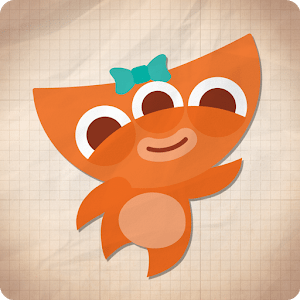 From the creators of the popular Endless Alphabet, this app offers preschoolers learning activities to help them get ready for math in the coming years. The app introduces concepts in number recognition, counting, sequence, and even simple addition.
This interactive app is perfect for free play. There are no scores, successes or failures, or time pressures. It's an ideal way for kids to learn through playing at their own pace.
For Elementary Grades
Vocabulary Spelling City
SpellingCity / Free with in-app purchases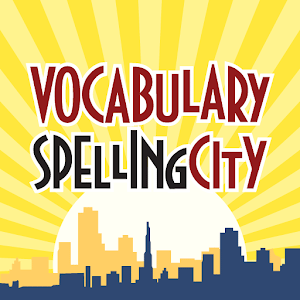 Spelling City has been a favorite website of online users for years, and now the developers have created apps to extend their programming. Vocabulary Spelling City has 9 games in the free version that will help elementary kids practice reading and spelling important groups of words such as essential sight words and developmental spelling lists.
The full version, available as an in-app purchase, adds over twenty additional games and gives users the capability to enter their own spelling lists. Kids in elementary grades will find the games engaging and fun, so they'll actually want to play!
Pizza Fractions 1
Brian West / Free
Younger elementary students (grades 1-3) can play to their heart's content as they learn to name simple fractions with this fun and engaging app. The app allows them to start learning with simple fractions having denominators of 2, 3, and 4, but it goes all the way up to fractions with denominators of 7 and even 11!
There are very few youngsters out there who are not fans of pizza (what's not to love?). The game gives them every opportunity to learn about naming fractions by counting pizza slices. It's almost hands-on, at least as much as an app can be.
Scratch, Jr.
Scratch Foundation / Free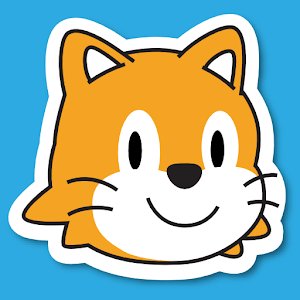 Kids of all ages benefit from learning a bit about computer coding. Besides the benefits of simply understanding a bit more about how computers work, these activities build logic skills, attention to detail, and more. The skills easily transfer to many other areas to give kids a leg up on learning.
Scratch, Jr. will have even young elementary kids writing code that animates favorite characters in no time. The app uses programming blocks that can be linked together to create fairly lengthy sets of movements and actions. It's great fun!
Check out our review of Zap Zap Math for another freebie.
For the Middle and High Schoolers
Middle School Math Planet
Playpower Labs, LLC / Free with in-app purchase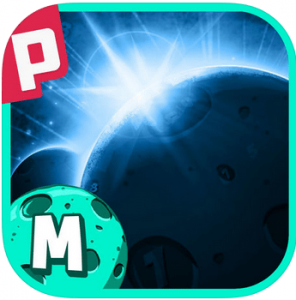 This high-powered math practice game could be all your middle schooler needs to boost him or her over the top for success in math class. The app covers all of the basic topics of middle school math, including number sense, place value, computation, fractions and decimals, measurement and geometry. It's adaptive, so as your student learns, the games get increasingly challenging.
Middle School Math Planet features over 30 interactive games that will test your middle schooler's math skills. Developers suggest parents get their kids involved particularly over the summer months to counteract the well-known "summer slide" when kids' skills seem to move backward rather than forwards.
Quizlet Flashcards
Quizlet Inc / Free with in-app purchases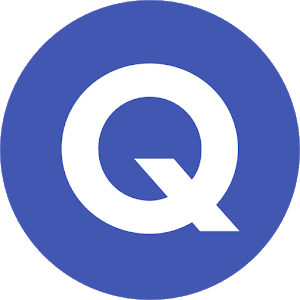 Every student in middle and high school needs to learn to study effectively, and one part of that equation is learning to make and use flashcards to retain important information. Quizlet offers a handy digital flashcard system designed for phones and tablets.
With a range of learning and playing modes, students will be able to find just the right combination of activities to prepare for those tough tests. Also, they can share card sets with friends, and even access card sets for the subject at hand that has been shared by other users.
Duolingo
Duolingo / Free with in-app purchases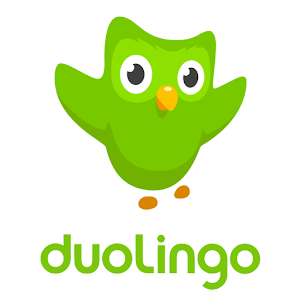 Middle and high school are often times when kids need to explore foreign languages. Duolingo is a great way to supplement classroom learning as they tackle French, Spanish, German or another of the 23 languages offered.
The app encourages learning vocabulary and grammar in a natural way – through conversation. It's easy enough for elementary kids to use, and comprehensive enough to help the older kids with their studies.
Educational Puzzles
Lumino City
State of Play Games / Free
Lumino City will exercise problem-solving and thinking skills as kids (and adults!) of all ages work to solve puzzles and figure out solutions. This engaging story-puzzle has hours of play value plus stunning visuals.
The game has the capability to record videos of the action to share with others. And perhaps its best feature: no in-app purchases required!
Flow Free
Big Duck Games LLC / Free with in-app purchases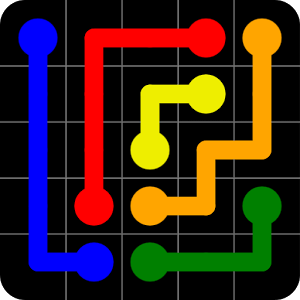 Here's a fascinating puzzle that builds logic and visual skills. It's great for ages 8 and up, and covers a wide range of challenges from fun free play to timed puzzles that will challenge adults. The app includes thousands of free puzzles as well as new free daily puzzles, so you'll have more than enough content without dropping a dime if you wish.
The app has loads of options that can be customized, too, including board size, play mode, and timed or untimed play. Pull up a chair and plan to play a while-it's addictive!