Your iOS device isn't just for work – you can add tons of fun and recreation with sound effect apps, too! The App Store is loaded with choices to enchant (or annoy) nearly every age group. Check out these sound effect apps for the very young and for all ages. We've also included a list of apps that are really tough to categorize and a collection of holiday-themed sound effect apps. Enjoy!
Just for Youngsters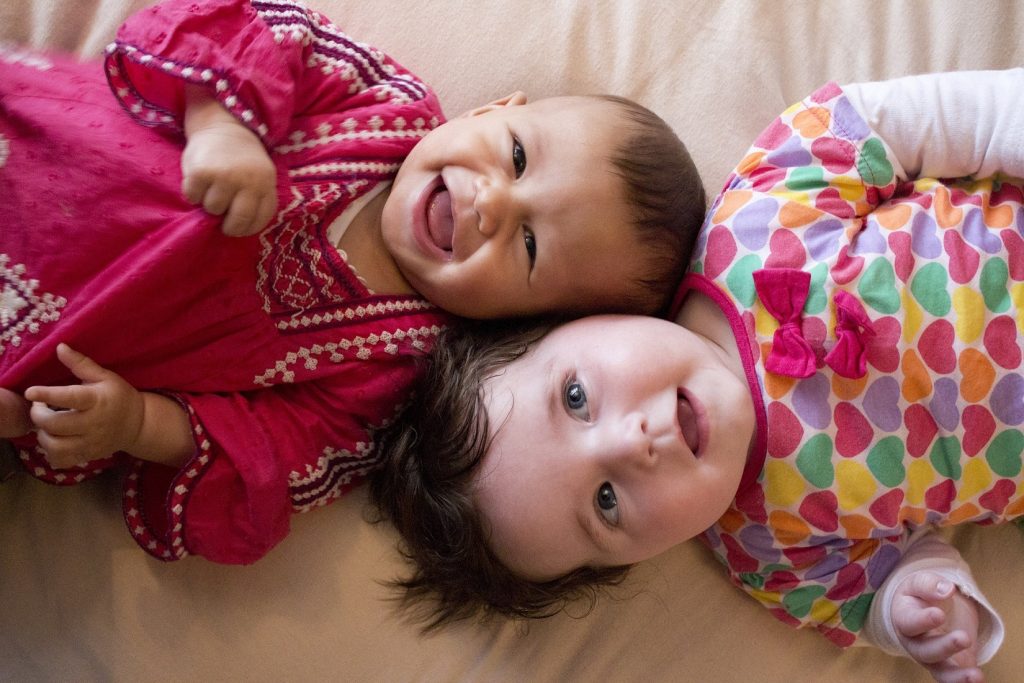 Laugh & Learn Animal Sounds
Fisher-Price – Free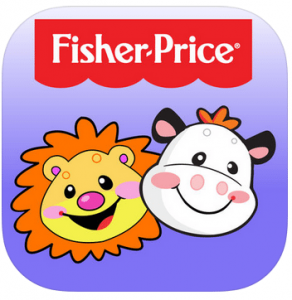 Here's an app for the very young that will positively delight your baby or toddler. Developers recommend it for children aged six months and older. In its interactive mode, the app will respond to jiggles and pokes, which of course are just the way babies will play.
The app also has a learning mode where four animals are shown and the baby must touch the one that matches the sound. There's even a celebration mode that plays delightful animal music and sounds that are  sure to make baby dance.
Sound Animals
Yuri Shilin – Free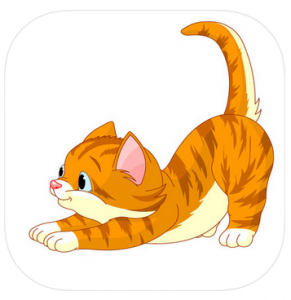 This app is perfect to help the very young learn about common animal sounds. Your toddler or preschooler will love hearing the sounds that match each picture and will quickly learn to mimic them.
Parents will also love the feature that allows them to switch from drawings of each animal to realistic photographs. The cartoons are nice, but the photos will add an important sense of realism.
The Sound Book
Lion Coders – Free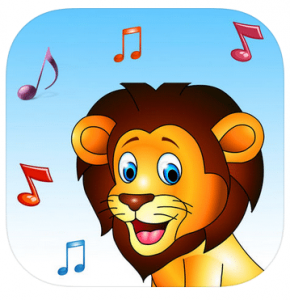 Sharpen your sound recognition with this great app. It features three categories of sounds: animals, musical instruments, and weapons. The clear recordings are paired with vivid pictures that will help you to identify the sounds you might hear.
The app is particularly well suited for musicians learning to identify the tones and qualities of various instruments, such as is required for many types of musical training.
Musical Instruments Sounds Flashcards And Matching Pairs Game For Kids And Toddlers
Kidtastic Apps ApS – Free with in-app purchases
Here's a great sound-picture matching game that will help young children match sounds to the instruments that produce them. The app features clear pictures and great sound clips that will help children quickly learn to distinguish among many types of instruments.
Play matching games or try your hand at the quiz feature. If your child falls in love, you can purchase the full version for $1.99 via in-app purchase.
Finger Paint with Sounds
Inclusive Technology Ltd. – Free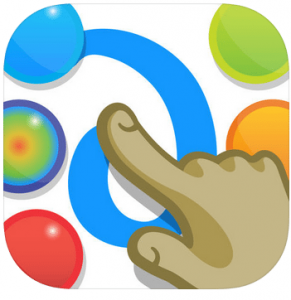 This unique app opens worlds of self-expression to young children and people with various types of disabilities. It's designed to teach people how to interact with a touchscreen, and rewards any interaction with a crazy sound effect or music. The bright colors combined with the sounds make it rewarding and fun to use.
The app has multiple modes so you can find the best feedback for each individual. Switch between sounds and music, or turn the sounds off completely and rely on visual feedback alone.
Fun for All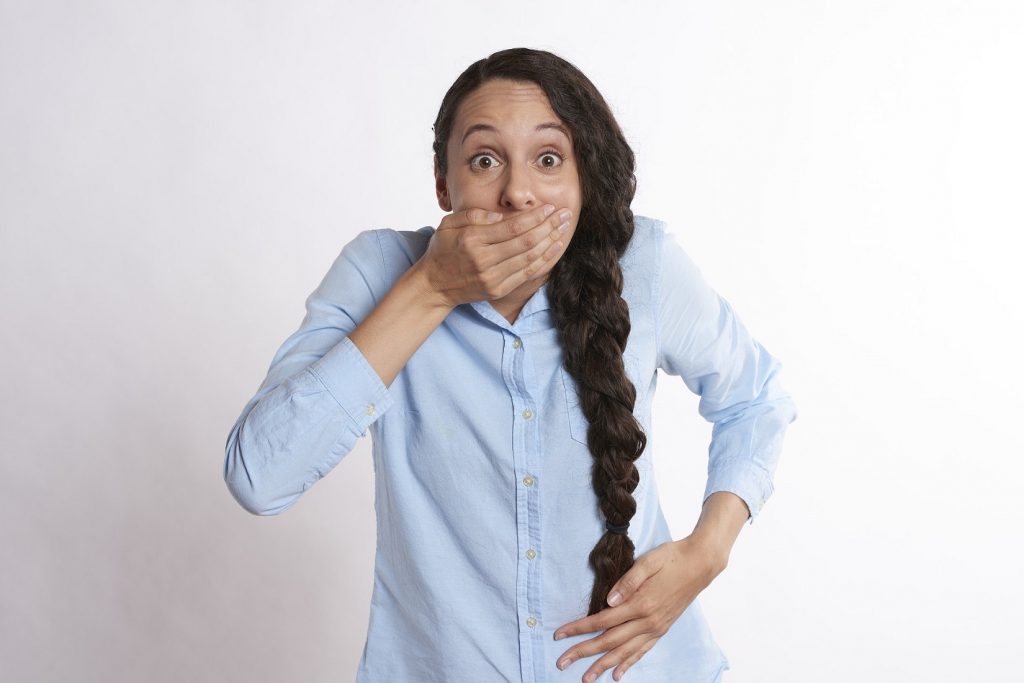 Cat Sounds & Tail Talk
iGreenEarth – Free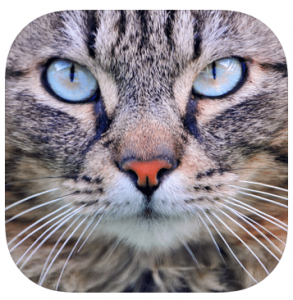 Are you a cat lover? Know a cat lover? This is the app you'll want! Cat Sounds & Tail Talk not only offers great info about cat communication and exactly what the different types of meows, hisses, purrs, and tail positions mean, but it also has a slew of sounds you can use to play with your friends and with your cat.
The app includes many different recordings of cat communication, like happy and fearful meows. It also has the sounds of big cats, like lions and leopards. And your cat is sure to love the "Sounds Cats Love" collection that includes sounds of mice, crickets, birds, and more.
iTunes
Animal Chatter Pro
iGreenEarth – Ninety-Nine Cents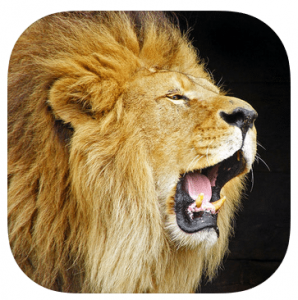 Animal Chatter Pro offers over 60 sounds of jungle animals. The app makes it easy to add animal sound effects to video projects, parties, and any other project. It's set up in themed soundboards, or groups of sounds for easy access.
In addition, this app connects users to the Wikipedia articles related to the animals. Everyone can learn while they are having fun. Animals are grouped by type, making it easy to locate mammal sounds, bird sounds, and more.
Annoying Sounds: Funny Soundboard, Prank Effects
Digital Bananas LLC – Free with in-app purchases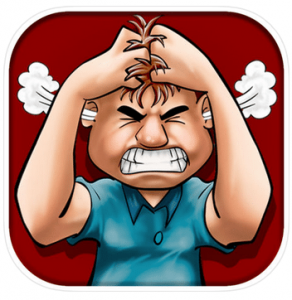 Good grief! You may not have any friends left once you start to use this annoying app. It includes over 150 of the most annoying and disgusting sounds around. From wailing babies to sirens and alarms to juicy farts, no one will be safe from your practical jokes.
Perhaps the worst of the bunch is the whine of a mosquito. You could use this one on a campout and drive everyone bonkers. Or try the dentist drill if you want to strike cold dread into someone's heart.
Classic Cartoon Sound Effects and Noises
Stephen Folkes – Ninety-Nine Cents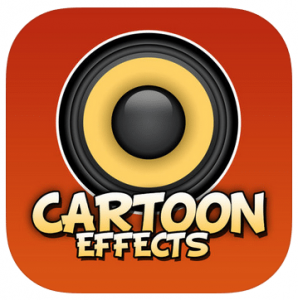 If you are of a certain age, you remember back to the days when cartoons were REALLY cartoons, complete with hilarious and loud noises. And if you are too young to actually recall these things, this app will help you understand what you missed.
You'll be able to bonk, squeak, honk, and clang with the best of them. The app also includes a stealth timer to set sounds to play when you are not around. Save your favorites and they will still be at the top of the list when you re-open the app.
Fun Sound Effects & Noises
iGreenEarth – Free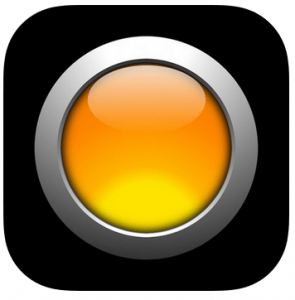 You can amaze your friends and coworkers with this fab collection of over 60 silly sounds. There's something here for every occasion, from a wide array of obnoxious burps and belches to the angry chipmunk that often shows up in cartoons.
The app also includes celebration noises such as air horn and fireworks, various kinds of guitar noises, and lots of different whistles. Don't let any young boys in your life find out about the collection of fart sounds, though, or you may never see your phone again!
Super Sound Box 100 Effects!
Cookie Balloon LLC – Free with in-app purchase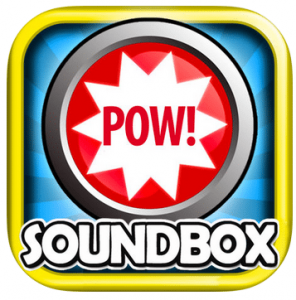 Here's a treasure trove of 111 sounds and effects absolutely free. Updates add even more fun by adding an additional dozen or so, and the in-app purchase will give you an additional 225 sounds.
Parents should be aware, however, that this app may not be suitable for kids. It includes some profanity and some crude humor
iTunes
Sound Effects!
TMSOFT – Free with in-app purchases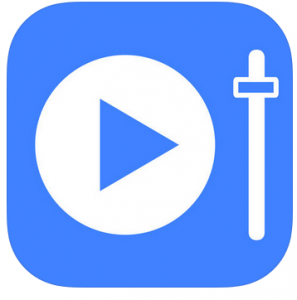 This app puts well over 50 great sounds into the palm of your hand, and it gives you the capability of adding more when you wish via iTunes file sharing. One unique feature that could put this app a cut above for you is its capability to mix several sounds together.
Users can mix and match any desired sounds into groups to make a soundboard. Tap the button to play, and tap again to pause. It makes a great addition to liven up your world!
iTunes
50 Sound Effects
Indigo Penguin Limited – $2.79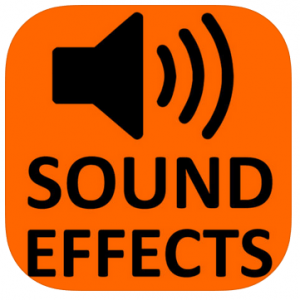 You can liven up your world by providing dozens of creative sound effects to punctuate everyday life with this great app. Provide an oozing sound when something squishy is nearby, or annoy everyone with the sound of a crying baby, which developers have voted most obnoxious. Play a great joke and follow up with maniacal laughter, too!
This app does allow you to record your own effects, too, so your creative juices will never be without an outlet. And developers invite users to suggest new effects to add with each update, so feel free to put your two cents' worth in to let them know about your great idea.
Instant Sound Effects Buttons FREE
Donald Nguyen – Free with in-app purchases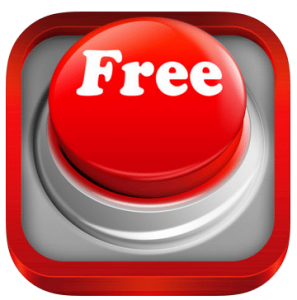 This app boasts over 100 effects at the touch of a button. From scary to annoying, developers have put their all into this system. You can change the color and appearance of the buttons, and there's an auto-repeat feature if you need it. Show and hide buttons with ease, and save your favorites for quick access.
There are expansion packs available for $1.39 each, or you can grab all of the packs for just $3.99. That's only pennies per sound, so it's well worth the money.
iTunes
Sound Box Apps with a Twist
Sound Effects for your Voice – Transform Recordings into Funny Sounds with Vocal Changer
Marko Kitanovic – Free with in-app purchases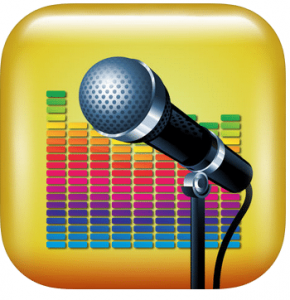 Change your voice in lots of different ways with this app. You can talk like a superhero or like a person with a sore throat. Talk underwater, or use any of a host of other options. Simply record your voice saying the message you've chosen, then apply the effect you like best and save the recording.
The app allows you to save recordings and use them as ringtones or notifications. You can also select from a number of other types of sound effects.
iTunes
Brainwaves — Binaural Beats
iMobLife Inc. – Free with in-app purchases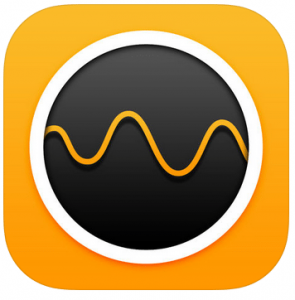 This app isn't really a sound-effects app in the strictest sense of the word, but you may find it quite useful. This app contains a collection of relaxing sounds and soothing music that will help you meditate, sleep, or relax.
Over 110 different tracks will help users to meditate, relax, focus, or fall asleep. There's a built-in timer, as well, to help you time your sessions.
iTunes
Subliminals: Motivation
PPL Development Company LLC – Free with in-app purchases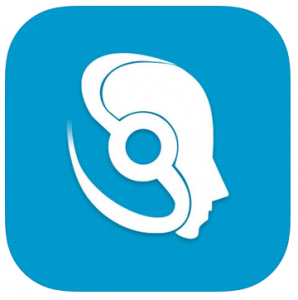 Here is a collection of positive subliminal messages that can absolutely change your life. The app includes a collection of positive thoughts and affirmations that are whispered in your ear. Set them to repeat and listen as long as you wish. Developers believe that if you do this regularly, you can literally change your negative or unproductive thought patterns.
Give it a try for free and see if it helps you as much as advertised. If you find it beneficial, there are two subscription options available as in-app purchases. Choose from a monthly program for $9.99 or annual for $54.99. Both options auto-renew so you can "set it and forget it."
Sci Fi Button Box – 75 SFX!
Cookie Balloon LLC – $1.99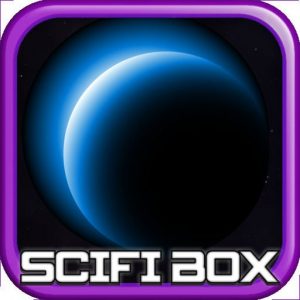 Take off for outer space or fantasize about your favorite otherworld with these creative and ingenious sound effects. Choose from weapon sounds, force fields, teleportation sounds, computerized voices and more. You could liven up your everyday world, or use them as special effects in your next video.
You can now rearrange the buttons in any order, too. This will allow you to put your favorite buttons out in plain sight, or to group the buttons that you need for a project all into one convenient spot.
iTunes
Holiday Sound Box Fun
Halloween Sound Shelf Pro
ObjectGraph LLC – Free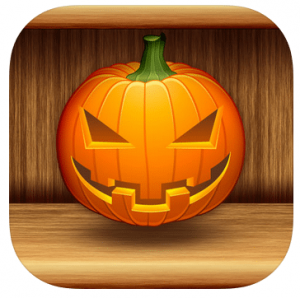 Take this app with you as you trick-or-treat, or add spooky sound effects as you tell those scary campfire tales with the flashlight under your chin. This app includes dozens of effects that are perfect for the season.
And if you are looking for scary background music, this app will become your go-to. There are four categories of spooky-themed music to conjure up the scariest feelings.
Halloween Spooky Sound Box Pro
Cookie Balloon LLC – Ninety-Nine Cents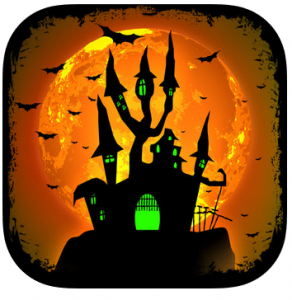 96 Halloween sounds will greet users of this app, all for less than a dollar. The price also includes free updates and even more sounds to come. The sounds are preloaded, as well, so there's no buffering time or data needed to play with them.
You can get your haunted house tricked out with some of these great noises, too. They can be set to play on a loop so you can set it and forget it.
iTunes
Christmas Sounds and Music Free-Merry Christmas!
ObjectGraph LLC – Free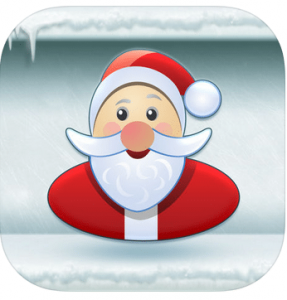 Merry Christmas! Here are over 30 holiday sound effects to make everyone's life merrier, and 2-holiday songs, as well. And that's just the free version! The Pro version boosts that to nearly double those numbers.
You can make a grand entrance with Santa's "Ho-ho-ho!" or celebrate with the sound of a champagne cork popping. No matter what you choose to use, you'll be the hit of the holiday party.
iTunes