When my children were younger, it was always exciting for me when they got old enough that they started to become more aware of the world around them. I loved seeing their chubby little fingers point at something and their eyes light up with wonder as they noticed an animal or a tree. Babii! is an app that was developed for children who are in that stage of development. It provides a digital platform in which they can see pictures of things they would commonly see in the world around them, hear the name of those things and associate the noise they make with them.
Babii! is so easy to use; perfect for very young children who are just learning how to use an iPad or similar device! You or your child can choose to look at pictures of domestic animals (like farm animals or pets), wild animals, or vehicles. A grid of pictures from that category will then appear on the screen. Now, when you tap on a picture the name of the animal or vehicle will be spoken followed by the sound it makes. Then, that picture is swapped out for a new one.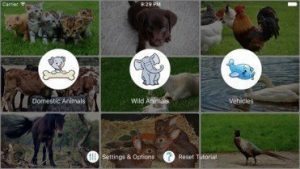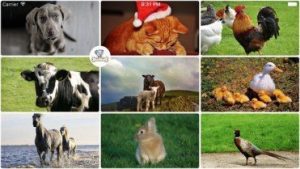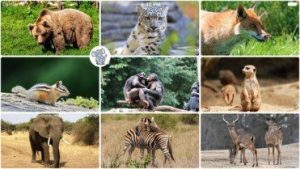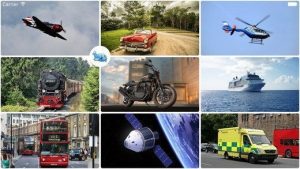 I think that Babii! is a wonderful way for young children to be exposed to the world around them. It is a very basic and simple app which is exactly what their target age group needs. The pictures are all beautiful, high –quality, high-definition pictures that are an accurate representation of animals and transportation from all over the world so children will have no problems recognizing what they are seeing. The narration is clear and easy to understand as well. Babii! is an affordable app that, in my opinion, is a perfect tool to teach children how to use a mobile device, identify things around them, and even begin to learn to say those things.