Winter is coming, so you might as well embrace it with all of your might! Here are some great apps that put winter fun into your digital world.
Snowy Games and Fun
Snowboard Party World Tour Pro
Maple Media Holdings, LLC / $1.99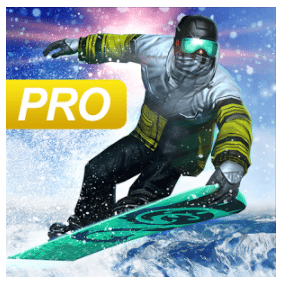 This amazing high-resolution game is the next best thing to having your own board out on the slopes. It's a sequel to "Snowboard Party" and developers went crazy with adding features to enhance game play. Start by customizing your rider. Choose from 16 riders, 50 boards and 80 outfits.
Help your rider learn tricks, earn points, and gain skills. The more you play, the better it gets! The app supports multi-player modes and Game Center stats, so you can compete with friends and players from around the world.
MyTP Snowboarding 2
randerline gmbh / free with in-app purchases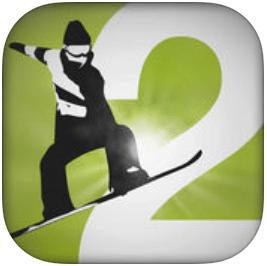 Try this one out for free, and purchase the full app for $1.99 once you fall in love. You can visit the best resorts around the world, attend the biggest events, and much more. Customize your rider to be serious or goofy, learn the best moves, and compete virtually on some of the most challenging courses in the world.
Whether your specialty is big air or complicated moves, you'll love this app. It supports Game Center competition and multi-player games. There's also a feature to do a virtual photo shoot and easily export your best pics.
Alto's Adventure
Snowman / $4.99
Alto and his friends inhabit a glorious world focused on snowboarding. The app features realistic (and not so realistic) weather, a super physics engine, and loads of customizable options and tricks to learn. It's a cross between snowboarding and rpg, so gamers will be thrilled.
This app supports Game Center and multi-user play so you can challenge your friends. It also easily syncs between your devices, so you won't lose a moment of game time.
Snow Moto Racing
Dohi Sweden / 99 cents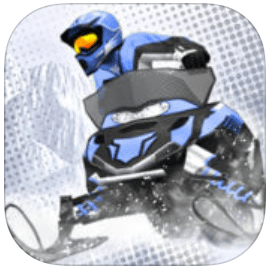 Try your hand at virtual snowmobile racing with this cool app. Race through gorgeous winter landscapes with up to four friends connected through local wi-fi or bluetooth. The app offers 28 different race tracks to choose from.
There are 16 achievements to unlock, and even a hidden bonus game if you can gain the right skills. With this app, you can keep the snowmobile fun going all year long, even when the local weather doesn't cooperate.
LumiKids Snow, Early Learning Play for Kids
Lumos Labs, Inc. / Free
Don't leave the little ones out of the fun! Check out this app that is made just for them to enjoy the digital winter wonderland, too. This app will have them tossing virtual snowballs, sledding, and even enjoying virtual hot cocoa and s'mores with their new friends.
The cuddly characters will do more than help the kids have fun in this perfect preschool paradise. Kids will also develop letter skills, memory skills, problem solving skills, and more.  It's available in multiple languages, and is certified to be child-safe.
Winter Is
Auryn Inc. / $1.99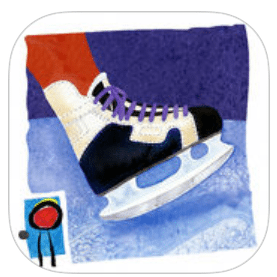 Here's one more wonderful winter app for little ones. This ebook is filled with winter poetry and images that will fire the imagination of any child who is dreaming of winter. No need to wait for snowflakes to fly outside; enjoy this relaxing and beautiful book together at bedtime, or any time your child wants to ponder snowy cold pleasures.
The app features narration by a ten year old boy, Read to Me, Read to Myself, and Autoplay modes, and some fabulous winter scenes and activities, including the Northern Lights, making snow angels, and snuggling under a warm quilt. Plus, your child will learn and explore vocabulary as the app names pictures when they are touched and highlights words when they are read in narration modes.
Useful Winter Sports App
OntheSnow Ski & Snow Report
SkiReport.com / Free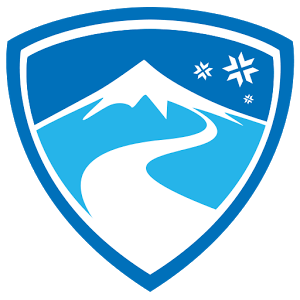 Here's a one-stop-spot for reports on snow conditions at over 2,000 global locations. You can find accurate assessments for ski resorts nearly anywhere. The app allows you to compare different locations as you choose your destination, as well.
OntheSnow Ski & Snow Report features some great customizable options. Set a powder alert so you get notified when new snow has fallen at your favorite spot. See live webcams and get first hand reports about conditions from other users.
Dress Up Your Device for Winter
Snowglobe
Maverick Software, LLC / 99 cents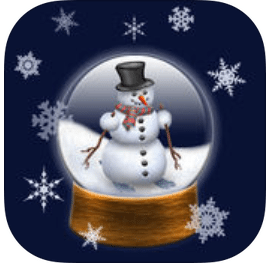 Add some lively falling snow to your device with this fun app. The app has a selection of scenes to put inside the snowglobe, or you can choose a new photo or something from your camera roll. Whatever you choose, see it through a swirling curtain of flakes that drift and move with movements of your phone.
Snowglobe allows users to customize the speed and size of the flakes, use personal pictures, and more. You can even switch modes to colorful confetti if you want something less seasonal.
Snow Wallpapers & Backgrounds
Girlsapp4.us / Free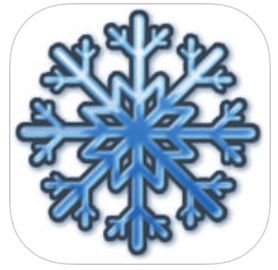 No matter what the weather is outside, you can dress up your phone's home and lock screens with gorgeous wintery scenes using this collection of wallpapers and backgrounds. There are over 800 to choose from!  You could swap them out several times each day and not run out all season long.
No matter if the weather outside is frightful; your phone can be gorgeous, showing the most beautiful winter scenes.
Winter Wallpapers
Goaliesoft Entertainment / Free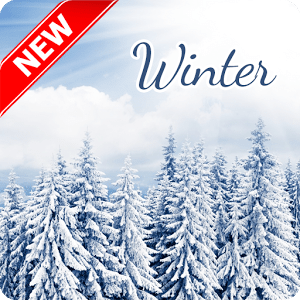 This app features beautiful frosty landscapes and lovely scenes for your home and lock screens. This highly-rated app might be the perfect way to dress up your phone. It fully supports landscape mode, as well, so it will look great no matter how you are holding your device.
You can add your favorite scenes to favorites, and even share easily when you find something inspirational or lovely. What a way to brighten the season!