Welcome to the Pepi House where the Pepi Family is busy in their daily activities around the house. Grandpa is in the living room, enjoying a book by the fire while Grandma is upstairs taking care of the baby! Dad is busy tinkering on the car in the garage and the dog is taking a dip in the pool! Pepi House is the perfect virtual dollhouse for your kids to play in. They can interact with the characters, create new scenes and stories or explore all of the interactive elements in each room!
Pepi House is easy to use but loads of fun! To play, simply tap on the room you want to explore! In the kitchen, you'll find the mom busy cooking a meal for her family. You can open the fridge to find ingredients and put them in her pan on the stove to cook a gourmet meal of your creation. You can set the table, make toast, juice some fruit, whatever you want! Each room of the house is similar with places to explore and things to do. It is a great way for kids to learn about things that a family does every day to care for a family and make a household run smoothly!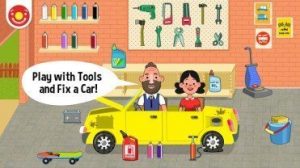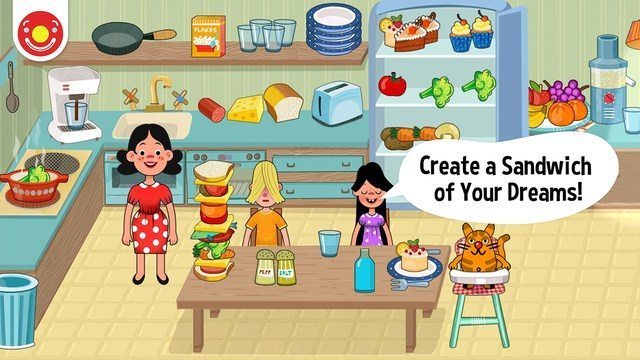 Pepi House is a fun app and is perfect for toddlers or preschool aged children. There are interactive elements in each room that your child will love discovering! The characters can be moved around and do different things depending on what you put in their hands which makes it fun for kids to make up their own stories and use their imaginations as they play. It really is just like a virtual dollhouse without pieces to lose! Pick up Pepi House for your preschooler today and let their imaginations soar!
Pros
* Encourages Creative Play * Easy for young children to use * Cute characters and animation