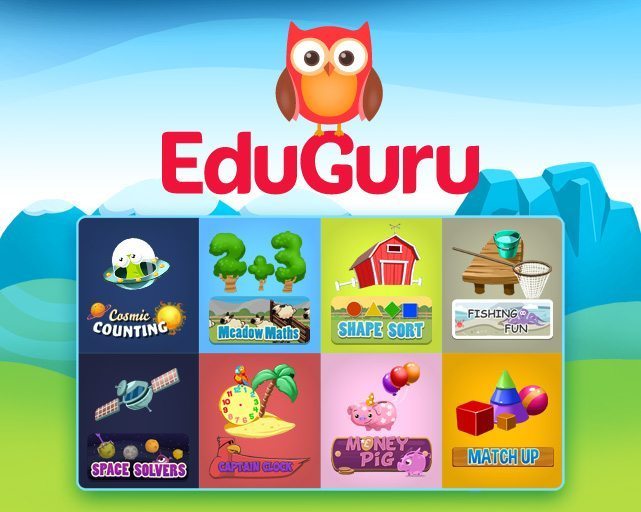 Toddler's brains are like sponges. They absorb more knowledge in their early years than at any other time in their life. This makes children's early years a critical time for the brain to develop key skills such as speech and language.
EduGuru Apps are specifically designed and built to help children learn outside of the classroom, stimulate their imagination and make learning an open-ended fun activity. Cute and basic animations guide toddlers through the key UK national curriculum subjects of Maths, English, Science & Technology and Art & Music.
EduGuru Maths is the first in the series and has been designed for 3-5 year olds in close collaboration with UK teachers, nursery schools and parents. The app is packed with 8 fun to play games (128 sub games) and costs just £1.99, with no subscription fee and free updates.
EduGuru Maths covers key curriculum-based mathematical concepts and skills including:
Counting 1-10-20
Number recognition and ordering
Addition and subtraction
Matching, doubling, halving and sharing
UK/English coins, money and values
Telling the time
Patterns, shapes and sequences
Colours
Size, weight, distance and position
EduGuru Maths also features new and fun renditions of the classic nursery rhymes, Ba Ba Black Sheep and Hickory Dickory Dock, for toddlers to explore and sing along to.
The Game Creators, the UK-based development company that has  designed and developed the EduGuru apps, were instrumental in producing the highly successful Fun School, Art Attack and Klik n Play in the 90's. Building on the legacy of these popular games, and whilst the technology now makes games much more readily accessible, they believe the fundamentals of learning while you play remain and are an important part of the mix in a child's education.