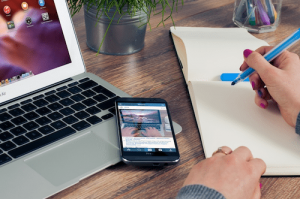 It's hard to differentiate between so-so apps that work, yet don't fill every need, from the indispensable apps you know you can't live without.
We've done the work for you this time. Here are our picks for the top five note-taking apps high school students can't live without.
Google Docs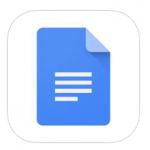 Google Docs is used nearly universally across school campuses these days. This freebie from Google is an ideal (and free) place to create both documents and spreadsheets that outline important notes, assignments, and more. Saved documents are stored in Google Drive, another free service that acts as an in-the-cloud backup, securely safekeeping your files so they can be accessed on any device.
Google Docs and Google Drive are both available for iPhone, iPad and iPod Touch. You can also access both from your computer from the Google Docs and Google Drive website.
Simplenote
Simpenote is a powerful, fast note-taking app that lets you keep an unlimited number of notes, outlines, lists or whatever other text-based files you're in the habit of making. Simplenote is a free download, syncs across all your devices, and is even available as a web-based app.
Microsoft OneNote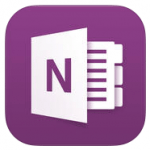 Part of the Microsoft Office Suite, OneNote is a free notebook-styled app that gives you a convenient space record notes, thoughts, outlines, images for reports and web links. OneNote is free for students and personal use.
Evernote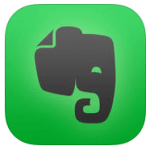 Evernote is another notebook-like app with which you can capture notes, create to-do lists, make outlines, and save anything else you like at no charge. This app syncs across multiple devices and is also available as a web app.
Apple Notes

If your iPhone has the most recent version of iOS installed, the built-in Notes app is a good contender to the apps mentioned above. The newest Notes apps lets you take and keep an unlimited number of class notes, keep lists, store images and web links, and so much more. In addition to using Notes on your iPhone and iPad, you can access and add notes via your iCloud account on the web.