Has your daughter finally become a teenager, and you're lost for ideas that concern spending time together? Fear not, there's plenty of options for spending more time with your teen, and most of them probably won't make her eyes roll. While she may not want to spend time with her "dorky mom," she'll eventually come around as long as you don't force her to hang out.
Check out a few ideas to get you started: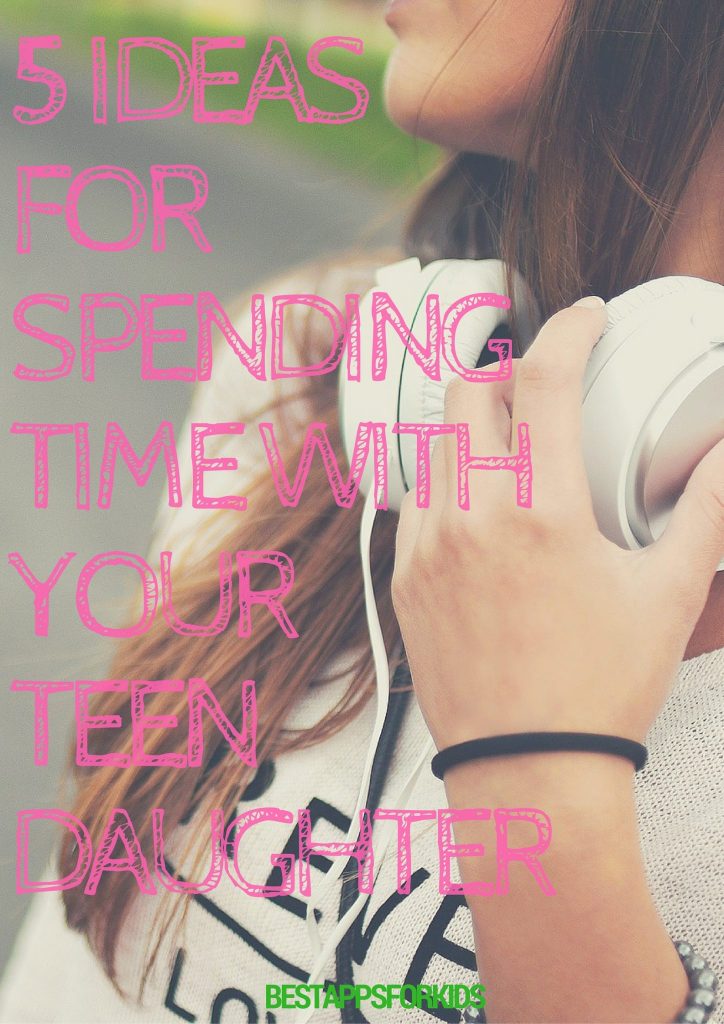 Play Hooky
Allow your daughter to play hooky with you for one day! Do so as long as it won't get her too behind on her schoolwork, and use the day to watch movies, order pizza, eat cookies, go shopping, or do whatever else piques both of your interests. This is great way to show your teen you're sensitive to whatever she's going through, whether it be getting cut from the school softball team, going through a bad breakup, or stressing about what college to attend. She'll love that you took the time to make her feel better, and will talk about your day together for many, many years.
Scrapbooking
Provide hours of fun for you and your crafty teen by scrapbooking! If she loves this type of activity, purchase a new book and or fun "embellishments" scrapbook enthusiasts love so much. Make a scrapbook of your last family vacation, her senior year, or anything else you want.
Hiking
Go hiking together! If you and your teen daughter both love the outdoors, suggest exploring a new park or other natural area together. Wear comfortable clothes, lace up your hiking boots, slather on the sunblock, and don't forget the water. Bring a map and your phones with you so you always know where you're going.
Spa Day
Take your daughter to the local spa for a day of pampering. This can be before a big event, such as the Christmas dance or prom, or any old time. Have her look at the spa's service menu to pick what she wants, and be sure to do at least one session together, whether it's a massage, mud wrap, or something else.
Makeup Consultation
Help your daughter learn how to put on makeup by taking her to a free consultation at the local department store. The people who work behind the beauty counters are always ready to provide consultations, and usually throw free samples in the mix. Finish the session by purchasing your daughter a piece of makeup she really likes, such as a foundation or mascara.
What are your favorite ways to spend time with your teen daughter?