UPDATE: Avokiddo has just released a follow-up to their amazing app, Thinkrolls. Thinkrolls 2 has all of the problem solving, strategy building fun with new characters and new challenges. This sequel has introduced things like water obstacles with a floating barrel, batteries that will fry characters if they touch it while it's charged, a fan that suspends charachers in the air, and a moving wormhole that transports characters to different places on the screen. And my kids love the new fairy-tale themed characters like Little Red Riding Hood, historical characters like Cleopatra, and spooky characters like the Mummy or Frankenstein. My whole family loves playing Thinkrolls and the new challenges have kept their love for this app alive! Pick up Thinkrolls 2 today, and Let the Good Times "Roll"!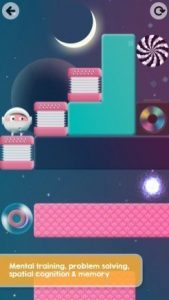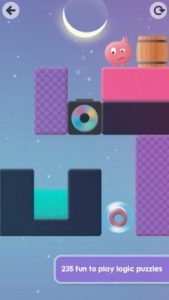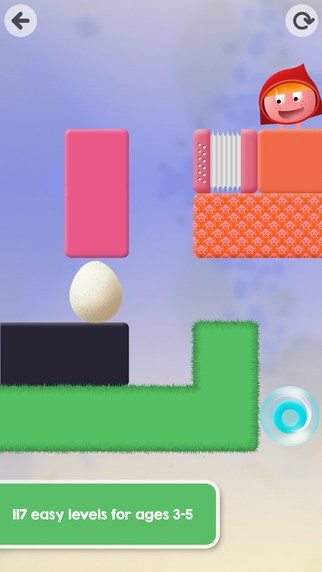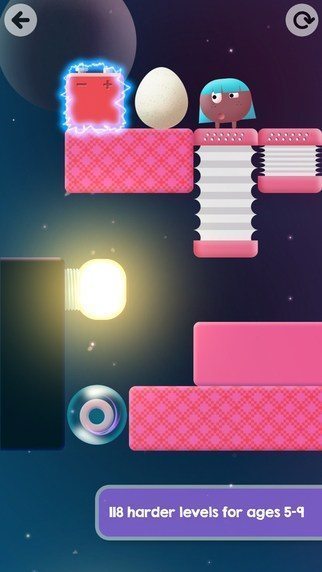 Thinkrolls, the all-new and super-fun app, is the latest and greatest app from one of my favorite developers Avokiddo. This app combines hilarious and adorable characters with fun and challenging mazes and obstacles. The result is an app that is difficult for kids (and moms) to put down! Your kids will love the cute little ball-like characters and they will giggle out loud as they use trial and error to make their way to the end of the maze.
Your fun begins as you choose which character you want to play with. There are several cute choices from animals to ninjas to robots, with several more options unlocking as you complete each level. The object of the game is to roll your character through a maze, collecting the "O rings" that the other character you are chasing through the maze leaves behind. It isn't as easy as it seems! Along the way, you will encounter obstacles that you must work through such as cookies to munch to break through to the way out or crates that must be moved to specific locations to keep you from falling into pits. With intuition and a little bit of planning your child will navigate through and learn valuable problem solving skills. If they do make a mistake, no problem! Simply tap the re-do button in the upper right corner and they can have as many chances as it takes to figure it out!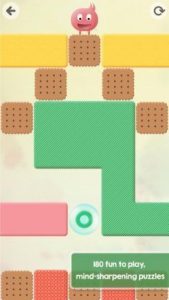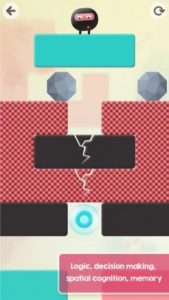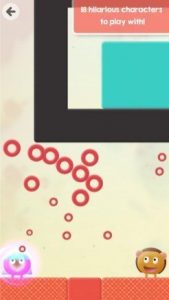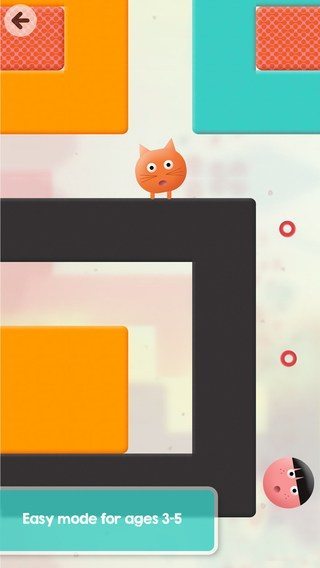 This app was designed for children aged 3- 8 as a fun and entertaining way to help them develop problem solving skills through trial and error. The activity itself appeals to a child's natural curiosity and tendency to try things impulsively. However, they will soon find that they must employ a little more creative thinking to pass some obstacles and make their way through the maze. At each level, children will learn a specific skill or tool that they can use to help them through certain types of obstacles. Each level increases in difficulty adding new challenges and new tools to overcome them. By the end, children must incorporate the knowledge and skills from all of the previous levels to navigate through the maze. With two modes, Easy for 3 -5 year olds and Hard for 5 – 8 year olds, this app will appeal to children of every age. Even I had fun playing this game and often pull it out when I have a few minutes to wait when picking up carpools or at the doctor's office!
Avokiddo can do no wrong in my book. All of their apps are fun, entertaining, and highly educational in very creative ways and Thinkrolls definitely lives up to their standards. I love how it incorporates humor and fun with problem solving and even some physics. Children will experiment with concepts like gravity, inertia, and heat without even realizing it because they are having so much fun! I was amazed at the progress my three-year-old made in the short time he played it. It certainly did not take him long to figure out how to make it through the obstacles and he loved every minute of it! This app gets two thumbs-up, 5 stars, a blue ribbon and any other accolade I can think of from me. Thinkrolls is sure to be a family favorite for you too!