10 Amazing Alphabet Apps For Kids
New alphabet apps are popping up every day. Some are best for younger kids around preschool age and others are for kids who are ready to read and learn their alphabet. We searched far and wide and found some great alphabet apps that are unique and fun. Here are 10 Amazing Alphabet Apps For Kids! Our roundup of some of the best alphabet apps out there!
One of my all-time favorite educational apps, Endless Alphabet, also scored the 2o13 App of the Year Runner-Up in the App Store.  Endless Alphabet is a beautifully designed alphabet app for kids that features an immersive, interactive experience.  Kids will join all sorts of little monsters as they build their vocabulary, literally.  Each word in the app features an interactive puzzle game with talking letters, and a short animation that will illustrate the definition of the word.  There are over 50 words to learn (in an ever-growing collection).  This app is not to be missed!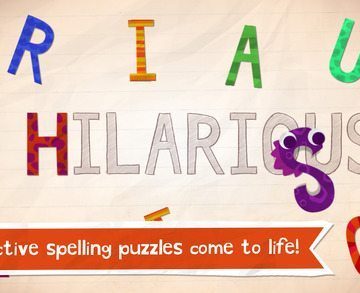 The Dinosaur Train A to Z app teaches children their dinosaur alphabet from A to Z!  Brought to you by PBS KIDS, this alphabet app features the essential dinosaur collection, and encourages children to explore the subjects of life science and natural history.  Through the letters of the alphabet, children will learn about 26 dinosaurs – feeding them, x-raying them, and learning unique facts about each one along the way!  The app also features a dinosaur index with sorting and classification filters to help children build their science inquiry skills.  This is definitely one unique alphabet app you don't want to miss!
AlphaTots Alphabet app is a great alphabet app brought to you by Spinlight Studio.  This app introduces the alphabet through 26 action verbs…b is for building robots, d is for digging for treasure, and z is for zapping alien spaceships!  Each letter of the alphabet features a fun preschool puzzle or mini-game that will teach children the letter as well as an action verb that begins with that particular letter.  In addition to the interactive alphabet, there is also a great sing-a-long song to help children memorize their ABC's.  A perfect alphabet app that will help your child spring into learning!
The ABC Farm app is one of a collection of ABC apps brought to you by Peapod Labs.  Through sight, sound and touch, children will explore an interactive setting to learn the alphabet as it is used in a farm setting.  There are dozens of beautiful pictures, lively videos, spoken fun facts and interactive scenes.  The app features 50+ farm related words, and can be enjoyed in English and Spanish – or even in Dual mode!  Kids will learn how to link letters to words through this fun farm-themed app.  Definitely a great app for kids who love farm animals and a great way to learn the alphabet and expand vocabulary!
ABC Alphabet Phonics is an awesome take on animated flashcards.  Kids can enjoy 26 animated flashcards, one for each letter of the alphabet.  Kids can learn their alphabet, as well as phonics sounds as they explore the interactive elements of each page.  Each letter page has multiple touch points that allow children to interact as they expand their vocabulary – there are over 100 interactions.  This app is full of phonetic fun and great interactive learning opportunities!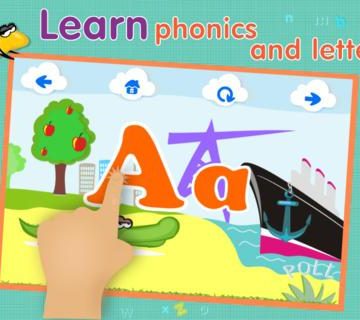 Come along on an adventure with the Lonely Beast as he goes on an interactive exploration of the alphabet.  Each letter of the alphabet has its own interactive hand-drawn scene.  Kids can play musical instruments, dance with robots, and much more in this hands-on journey through the alphabet.  The app includes voiceovers by the author of The Lonely Beast (book), as well as original music by Simon Judge.  This is definitely an app to explore with your little beast!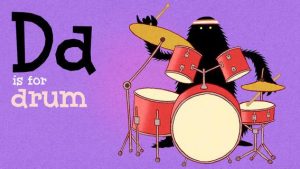 Clickity-Clack Alphabet is a great introduction to both upper and lowercase letters for children.  This app also teaches children beginning letter sounds of familiar objects, and provides early reading and writing lessons as well.   Tracing can be done with a finger or stylus, as children learn and reinforce shapes and letter-printing at the same time.  There are fun animal-themed alphabet activities for each letter of the alphabet.  Kids can enjoy a multi-skill, all-in-one activity app that teaches letters, alphabet, tracing, beginning letter sounds and pronunciation!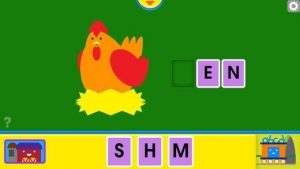 Letter Workbook is a great interactive app that will help children with their writing skills.  Children can choose between learning to write uppercase or lowercase letters from A to Z.  Each letter starts with interactive dots to guide the finger to trace the lines that build up the whole letter.  There is a graphic above each letter that provides the sound of the letter when touched.  Great for any child who is learning to write the letters of the alphabet!
A unique and artistic approach to help children learn the alphabet!  Alphabeasties introduces children to the alphabet through animals that are cleverly composed of the first letter of their name, think an elephant composed of lots of letters "e's".  The app features interactive activities such as: letter tracing, 26 coloring & activity pages, and a bonus set of animated flashcards.  This creative app offers a fresh look at the alphabet through a beautifully designed interactive experience.  Be sure to check this one out with your preschooler!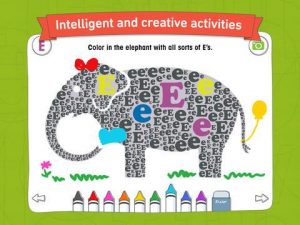 Sometimes it's great to have an app that just covers the basics, because the basics are the building blocks for everything else!  Alphabetical Order is the perfect app to teach your child the order of the letters of the alphabet.  This app includes letter names, letter sounds, uppercase and lowercase letters.  There are also three great bonus activities: Letter Stack, Letter Match, and Free Play.  Be sure to check this app out with your child if they are ready to learn the basics of the ABC's!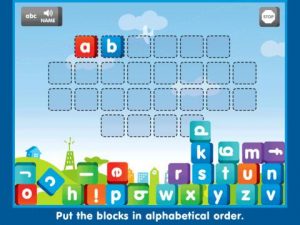 No related content found.