Updated August 2017
Fifth grade is a time when young students are trying hard to leave the early stages of learning and run with the big dogs in the educational world. Classroom tasks take on greater levels of cognitive complexity as students prepare for entrance into the world of secondary education.
Most parents and teachers find that it's easy to tell which students are proficient readers and which are not. Some love to read and seem to have their noses in books every time you see them, and others avoid reading like the plague. One big reason for these discrepancies is skill at reading comprehension. No matter where your child falls on the spectrum of ability and skill, now is the time to build those comprehension skills because the further they go in school, the more they need to rely on their ability to get meaning from text.
Let's take a quick look at the reading tasks set before fifth graders by the Common Core Standards, ways to tell if your child is on track for success, resources to build skills and Ipad apps that will help you get the job done.
Jungle Journey
Teacher Created Resources / $4.99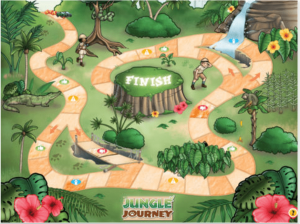 Jungle Journey (Grades 4-5): This masterpiece from Teacher Created Resources will have your readers practicing sequencing and cause and effect skills, two tough higher-level thinking processes.  The game is formatted as a board game where players compete to get to the end of the path and to earn points by answering comprehension questions, and students can play against the computer or with a group of up to six live opponents.  Be sure to look for other titles in the series, including Space Voyage, Robot Rescue, and Super Speedway, which focus on other important higher comprehension skills.
iTunes
Language Empires
Smarty Ears / $24.99
Here's an app with a focus on language skills in general.  If you set the options to turn off the voiceover feature, it becomes an outstanding reading comprehension app!  The games offer fun practice with skills such as vocabulary, answering how, which and why questions, sequencing, making inferences, making predictions and understanding figurative language. This outstanding app is great for families, especially if there are concerns about children's language development, and also for schools and therapy programs.
iTunes
iTooch Elementary School App
EduPad / Free with in-app purchases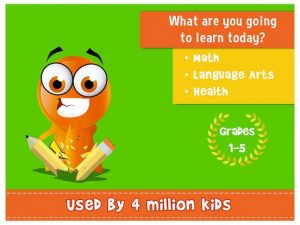 iTooch Elementary: This free application offers over 100 sample questions at levels ranging from grades three through five for an array of elementary school curriculum areas.  Additional modules specifically related to fifth grade language arts and other subject areas can be purchased for $5.99 each that will expand the question pool to thousands.  The app is engaging and fun, and offers a lot of feedback for students.
iTunes
4th-5th Grade Reading Comprehension Social Studies
Emmy Chen / $2.99
4th-5th Grade Reading Comprehension Social Studies: Here's another choice for building reading comprehension skills with fifth graders.  It includes 20 passages on topics that are typically covered in school social studies programs, comprehension questions with a practice and test mode, and detailed record-keeping so you can tell what types of questions are difficult for an individual student.  You can add your own content, too!  The given passages are somewhat difficult to read for the target age group, though.
iTunes
Fifth Grade Reading Comprehension Prep
PeekABoo Studios LLC / $2.99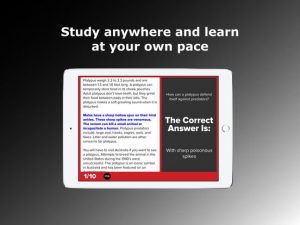 5th Grade Reading Comprehension Prep: This app offers science and social studies themed passages with companion comprehension questions.  It's a bit more bare-bones than some of the other choices, and the reading level of the passages is on the high side for fifth graders.
iTunes
Google Play
Common Core Connections
A good starting place is to understand what is expected of students by the end of grade five in the area of reading.  Many areas around the country have aligned their curriculums to a national standard called the Common Core Standards.  The wording varies from state to state, but the skills remain the same.  Here's a quick look at what many schools expect students to do by the end of fifth grade:
Read text at the fourth and fifth grade levels, recall details from the text, summarize and make inferences.
Identify the main idea, topic or theme and its supporting details.
Explain how different characters or other aspects of the passage interact and affect one another.
Understand grade level general vocabulary words, such as admiration, chaos, furious, and scuffle, as well as subject-specific vocabulary like dissection, metamorphic, neutral and compromise (Source: EDL Core Vocabularies).
Apply all phonics and word analysis rules to decode larger words.
Analyze text structure and read multiple texts on the same topic, noting similarities and differences.
Locate information in text efficiently.
Understand point of view, plot, character development, setting, and other aspects of text.
The complete list of the Common Core State Standards can be found at http://www.corestandards.org/, and each state has a list that has been adopted by their own Department of Education as well.
What Does It Take To Succeed?
Reading success is closely tied to school success, and also to a student's willingness to read for pleasure.  It's always a good idea to make sure your child's skills are keeping pace with the demands of school placement, and imperative that you investigate any reluctance to read or apparent difficulty immediately.  Most reading problems begin in elementary school and become apparent by grade five, so this is an ideal year for a thorough reading check up.
Reading Fluency
Start by checking your student's ability to read text quickly and accurately.  Find both a fiction and a nonfiction book at the fifth grade level.  You can use a tool provided by Scholastic (http://www.scholastic.com/bookwizard/) to enter titles and get information about the reading level.
Have your student read a passage for one minute out loud from each book.  Time the reading and keep track of any words that were misread or caused a great deal of hesitation.  Note where the reader started and stopped reading, then count the words that were read.
An average student near the end of grade five should be able to read approximately 139 correct words per minute out loud (Source: http://www.readnaturally.com/pdf/oralreadingfluency.pdf).  If your student's score is markedly lower than this, it's time for some more detailed investigation about the reasons, and you should talk to a teacher, tutor or reading specialist for more detailed assessment.
Understanding The Text
Reading fluently is only part of the story, though.  Your reader needs to get information from the text while reading, or the entire process is a waste of time.
Check your child's comprehension by having him or her read a chapter or section from a fifth grade level book, then ask a few questions about the content.  Ask at least five questions about details from the text and two questions that call for speculation. These are inference questions, where the answer was not stated directly in the passage, but enough information was given to make a good guess.  Examples would include questions about the weather if the events took place outdoors, questions about what might happen next in the story, or what might have led up to the situation discussed.
Finally, ask your reader to retell the story in five to ten sentences or summarize the nonfiction information in a paragraph.  This will help you discover if sequencing and summarizing skills are developing normally.
Online Resources For Reading Comprehension
Need more information or other online resources? Check out these links: