We Reviewed Dozens Of The Best Yellowstone National Park Apps So You Don't Have To. Here Are Our Top Picks.
Yellowstone National Park is a dream vacation destination, and now you can make the most of it with the help of some great apps that will put important information at your fingertips. These apps (for both iOS and Android) will keep you up to date on happenings in the Park, availability of lodgings, and other critical info.
The park itself is huge, with loads to see and do. You'll want to plan your trip carefully and make the most of your time there. After all, it covers parts of three states! Check out these informative apps.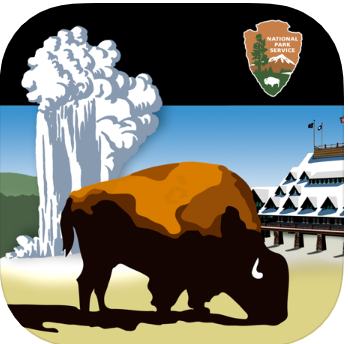 NPS Yellowstone National Park
Price: Free
iOS App Store / Google Play Store
This free app from the National Park Service is practical as well as useful. It includes a detailed park map that you'll find very helpful, as well as up to the minute information about predictions for geyser activity, visitor centers, activities, and availability of services.  There are self-guided tour instructions so you can see the sights at your own pace and information about accessibility of trails, road construction, and other bits of knowledge, which can be a real plus for families.
You can even build your own itinerary and set the app to send alerts when you are near important spots on your list. Park officials do caution that you should download and set up the app before you arrive, since cell reception can be spotty in parts of the park. The app also runs GPS in the background, which can impact your device's battery life.
Yellowstone GyPSy Guide Tour
Price: Free with in-app purchases

iOS App Store / Google Play Store
This app relies on your device's location system to automatically play tour guide commentary wherever you may roam in the park. For just $14.99 (as an in-app purchase), it's like having your own personal tour guide for Yellowstone right in the car with you! You'll love the informative monologues, and there are even stories and other features related to the sights around the park.
The app does NOT need to be connected to wi-fi to operate; just be sure to download it before you head out. It saves you time and money because it allows you to set your own pace, to visit the sights that are important to you, and to be independent.
Just Ahead: Audio Travel Guides
Price: Free with in-app purchases for each area
Just Ahead Travel Guides is an app you'll want to keep with you for many vacations to come. Each major attraction out west (and in many other areas of the country) is available by in-app purchase, and Yellowstone is no exception. They cost $19.99 each, but include literally tons of information about the area. In addition to narrated information about the great sights in the park, you'll also hear stories, facts about the local wildlife and plants, and so much more that will make your tour literally come alive.
You'll want to download the tour for Yellowstone before you get to the park, since the cellular connection can be unreliable, but once downloaded, the app works just fine offline. It does use location services in the background, so it will decrease your device's battery life, though. And best of all, you can use the app again and again as you travel all around the country—just purchase and download the info for your next destination and you'll know you have a reliable and informative guide in the palm of your hand.
Flora of Yellowstone
Price: $7.99
iOS App Store / Google Play Store
With over 400 entries relating to wildflowers, bushes, grasses, trees, and more, this app gives visitors a comprehensive look at just what is growing in and around Yellowstone. It's the perfect companion to your trip. You'll be able to enter the features you notice about practically any plant, like the color of its flowers or the size and shape of its leaves. From there, the app does all the work and fetches a list of plants that meet your search criteria.
This field guide will help you enjoy all the growing things in the park for just $7.99. The photography is absolutely gorgeous, and the descriptions are detailed and informative. It's a must-have for anyone who is interested in identifying the plants along the trail side.
Yellowstone National Park Travel Guide
Price: Free with in-app purchases
iOS App Store / Google Play Store
Here's an offering that has some great walking and driving tours of Yellowstone for your vacationing pleasure! The app works offline, and includes information about the history of the area, geological formations, plants and animals, and much, much more. There is also information about amenities, such as best places to eat or sleep in and around the park.
This app is a bit unique, in that there are also inexpensive guides available for other attractions and cities out west. The Yellowstone Guide is free when you download the app, and the rest are available as in-app purchases ranging in price from $1.99 to $2.99.
Yellowstone-National-Park
Price: Free to download (with $2.99 monthly subscription cost for iOS)
iOS App Store / Google Play Store
Whether you are planning a visit for just a few short days or an extended trip to Yellowstone, this app may have what you are looking for. It includes extensive maps that are both in 2D to plan driving trips and in 3D to show elevations so you can plan your hikes effectively and safely. There are tidbits of information and facts about many areas of the park as well as information about lodging and distances between popular destinations.
The iOS version of the app has a $2.99 monthly subscription cost. The Android version is supported by advertisements.