Is your young one looking to get their Spidey fix? Is he or she hankering for the chance to spin a few webs of their own? In this list we lay down some of the bests Spiderman apps available on iOS and Android today.
---
What's Here:
MARVEL Spider-Man Unlimited
ABC Phonics Alphabet Kids Game Spider Man Edition (Unofficial)
The Amazing Spider-Man AR
The Spider-Man: Homecoming App
Spider Man Puzzle
The Amazing Spider-Man: An Origin Story Narrated by Stan Lee
Updated September, 2017
---
Free Apps
MARVEL Spider-Man Unlimited
Gameloft/ Free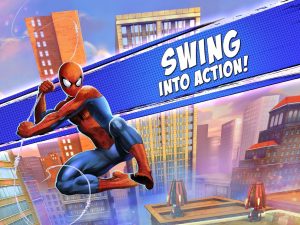 The Spider-Man universe comes alive in this wide-ranging and complex game that combines comic book and game action. Players can live the storyline from multiple comics as they play out the plot.
The action includes swinging, running, web-spinning, and fighting as the hero works with others on the team to save Manhattan from familiar and new villains, each more cunning than the last. The game offers six comic issues, with 5 boss battles and 25 missions per issue, with the promise of more to come.
The app is rated 12+ for frequent intense cartoon and fantasy violence, and it does include a multitude of in-app purchases ranging from under a dollar to nearly twenty dollars. There are third party advertisements, as well, so this app is not recommended for young children.
iTunes
Google Play
ABC Phonics Alphabet Kids Game Spider Man Edition (Unofficial)
Pantipa Jaturat / Free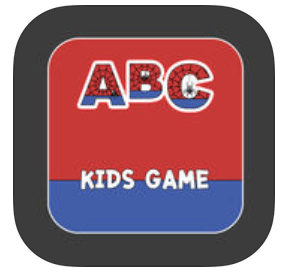 Now even the toddler and preschool set can claim their very own Spidey app. Get them going with learning their ABCs in Spider-man fashion, and they'll feel like they're playing with the big kids.
Letters are decorated with Spider-man's favorite red, white and blue color scheme as well as webs in the best places. The app allows children to page through the alphabet, hearing letter names, sounds, and sample words.
The app features simple controls: kids use arrows to move through the letters and can tap to hear the sound and word played again. The app is rated 4+.
iTunes
The Amazing Spider-Man AR
Sony Pictures / Free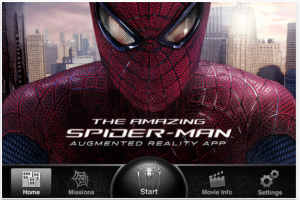 The Amazing Spider-Man AR puts users right in the middle of the action.  "AR" stands for Augmented Reality. This app puts Spider-Man right into the world around you.
Just locate the special AR images and scan them to bring the hero to life. You can even snap pictures of him as he swings before your eyes. Unlock 13 original animations and achievements as you play.
Some users do, however, complain of unclear directions and other distractions. The app also contains connections to social media.
iTunes
The Spider-Man: Homecoming App
Sony Pictures / Free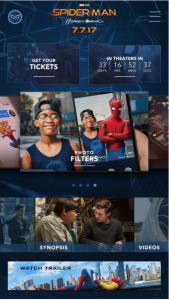 Here's an all-around app that puts users right into the world of Peter Parker and the 2017 movie. The app lets users peek into Peter's phone to see and hear text messages, emails and voicemails from Peter's friends.
Users will also enjoy a selection of gifs and stickers to send to their friends on social media, as well as photo filters that allow them to take selfies with the Webbed Wonder.
There is also an AR suit explorer that will clue users in about the array of tech that goes into the Spidey-Suit.  Users will enjoy a wealth of exclusive content in this app.
iTunes
Google Play
Paid Apps
Spider Man Puzzle
Seker Atalay / 99 cents
Collect puzzle pieces to form a picture of Spider Man himself. This app is suitable for younger players.
The app features three levels of difficulty. The easiest picture has 12 pieces, the hard level has 25, and the "impossible" level has 49. The pieces are square, sliding-puzzle type pieces that will challenge kids' visual perception and closure skills (which are also important for academic success, but don't tell them that!).
iTunes
The Amazing Spider-Man: An Origin Story Narrated by Stan Lee
Disney Book Group/ $8.99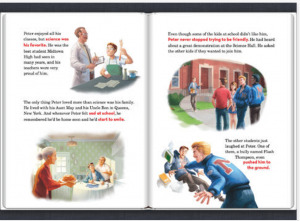 This ebook will fill your kids in on how Spider-man came to be. Let them hear all about it from none other than Stan Lee himself.
The book features word-for-word narration that will enthrall young listeners as they follow along with this familiar story about young Peter Parker's encounter with the spider and how he came to be known as Spider-man.
The book is 48 pages long, and does require iBooks to show.
iTunes