Welcome to the world of LEGO brand- a world filled with imagination and learning. These apps just scratch the surface, but they represent some of the best of the best for children both younger and older.
---
What's Here:
Lego Scooby-Doo Escape from Haunted Isle
Lego Duplo Animals
The Lego Batman Movie Game
Stop Motion Studio
Lego TV
Updated September, 2017
---
Lego Scooby-Doo Escape from Haunted Isle
Lego System A/S / Free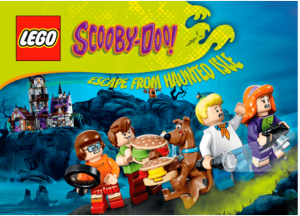 Put the gang from Scooby Doo cartoon fame together with a mysterious island and a treasure map, and you have a recipe for fun. Players can choose to play the role of any of the human members of the gang, and help Scooby find the LEGO pieces to assemble the all-important key.
The app includes many puzzles and games that youngsters will enjoy, as well as mysteries to solve. Put on your best detective cap and come along for the ride with Scooby and friends.
This app is rated 9+ for mild fantasy violence, but I'm betting it's no more scary than the typical cartoons of this franchise.
Lego Duplo Animals
Lego System A/S / Free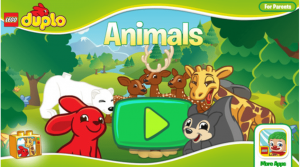 Toddlers and preschoolers can get into the act with this gentle and wholesome game made just for them featuring Duplo mascots Giraffe and Rabbit. Help the main characters navigate the forest by driving, fishing, sailing and camping to deliver the presents and wake up their hibernating friend, Bear.
This app features a cute story idea that also fosters real-life play with Lego and Duplo products, as well as fun surprises and animations. It is perfect for youngsters too young to have necessary coordination and strength to play with the real blocks, allowing them to enjoy the blocks virtually.
Lego Duplo Animals is very child-friendly, with no in-app purchases, social media, 3rd party advertising, or outside links to the internet. Your child can play in peace and safety.
The Lego Batman Movie Game
Warner Bros. / Free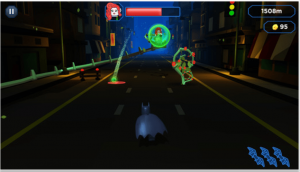 This versatile app allows even younger children to play (it's rated 4+), taking the role of Lego Batman and running, grappling, and driving to battle favorite villains like the Joker and Penguin. Users will get to visit the Bat Cave and drive the Batmobile.
The game also has two other modes: one that allows users to build and customize their very own vehicles based on those made famous by the movie and then pop them into the game to give an added boost.  The third mode, DJ Mode, features music from the Lego Batman Movie and gives users the chance to rescue the Caped Crusader by keeping the beat like a boss.
The game does admittedly contain advertising and hype for the Lego Batman movie, but kids are sure to love it.
Stop Motion Studio
Cateater LLC / Free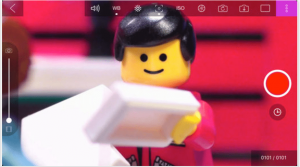 No Lego App collection would be complete without a tool to make your own stop-action videos similar to the movie itself. This easy-to-use app does just that. It will let you channel your inner movie director and create all of the stop-action you want.
Some of the features of this app will really help you put just the right touches on your videos. There is an overlay mode that allows you to see the small changes between frames, and a positioning grid that you can activate to make sure everything is framed just so. Easily rearrange frames with copy, cut and paste tools, and use the timeline to keep track of the big picture.
Choose from 8 different themes and a multitude of text cards and fonts. Everything you need to create a professional-looking, HD video is right here.
Lego TV
Lego System A/S / Free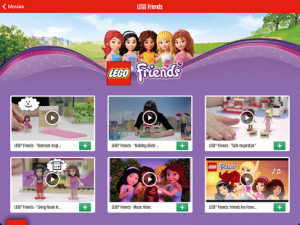 Here are all of your favorite Lego movies and shorts available in one spot, for streaming or download. Kids can watch their favorites again and again. Create a playlist so you can find just what you are looking for.
The World of Lego is huge and growing. This app's developers curate the collection from time to time, adding new content and removing the stale stuff through updates. You may need to update your playlist from time to time, but you'll know you always have great content.
Parents should be aware that this app does contain commercials and product reviews.  It also has live unprotected links to Lego websites which feature content and games for kids.