LOVE, love, love this app from Software Smoothie! Felt Board puts a Felt Board on your iPad. All the fun of felt board sets without countless pieces to keep track of. I am really liking this app and so is my youngest Miss J. There's not much for me to explain as far as how to use the app. It's very intuitive and there is a help section if questions come up. Felt Board comes with a variety of backgrounds for children to choose as settings. Once the children have just the right one they can choose the felt set they want to play with. The felt pieces are displayed at the side of the iPad and can be browsed through by swiping your finger up and down next to the pieces. My only suggestion for this app is to make the "scroll bar" a smidge wider. If you swipe off the bar area and on top of the felt pieces you end up selecting pieces that you weren't intending to get. Because of this Miss J kept ending up with extra eyes and hair which weren't hard to recycle but they were still extra pieces for little fingers.
When children go to play with the felt sets they will find people that can be built from bodies, hair, eyes, clothing, shoes and accessories. Pieces can be resized and there's a glue tool that will stick the felt pieces together so they can be moved around the board at the same time. In addition to the people children will find items from nature, animals and more. Felt Board also includes the animals and settings for well known songs like Old MacDonald and 5 Little Speckled Frogs. Number and letter sets are here too.
It's been my experience that children of all ages enjoy felt boards. My kids sure do (I do too!) and this app has been a hit at our house. I'm a big fan of apps that encourage open-ended, creative play and it's been fun listening to Miss J talk to herself as she creates her scenes. This app would also be a wonderful storytelling resource for teachers. In my opinion Felt Board is a terrific resource for families and schools.
Mindy from Software Smoothie has given me four promo codes to give away for Felt Board. This is a fantastic iPad app and definitely worth leaving a comment for a chance to win! The contest will close on Friday, March 30th. Good luck!
Price when Reviewed: $1.99
Seller: Software Smoothie
Requirements: Compatible with iPad.Requires iOS 4.3 or later.
Disclosure: I received a free copy of this app for review purposes.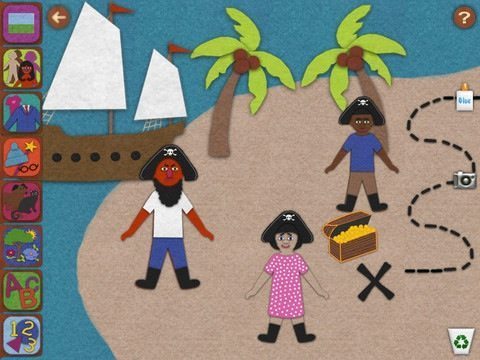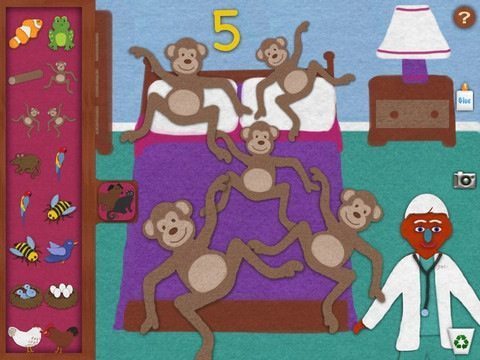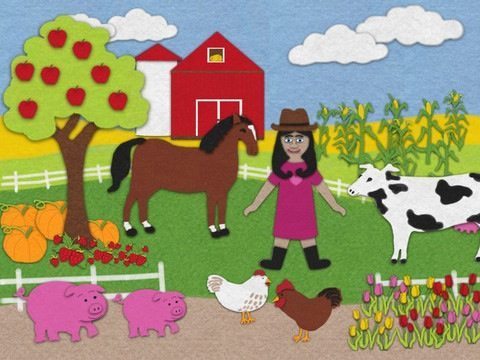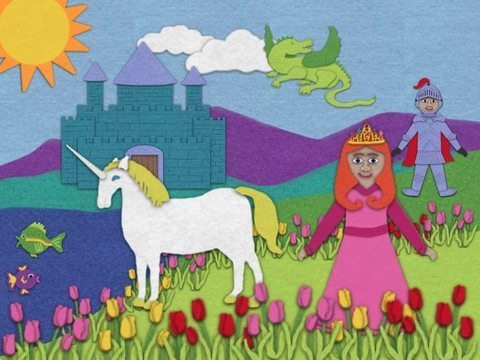 Related content: