Princess Chocolate is an original story about a princess with a serious chocolate addiction. Seriously serious. I thought I had a chocolate problem of my own but this girl makes me look good. Unfortunately Princess Chocolate eventually eats all the chocolate in the castle and everyone in the kingdom must give up their sweets to feed her habit. Just as the King and Queen are fretting about what to do next (an intervention perhaps??) a sweet little old woman magically appears. She offers to make all their troubles disappear in exchange for three days with the Princess. Someone who will help the Princess through chocolate detox?? Of course they agree and Princess Chocolate is whisked away on a holiday. But wouldn't you know it the little old lady turns out to be a witch in disguise and things begin to get interesting for the Princess. I won't spoil the end of the story but I will tell you things end up happily ever after.
Princess Chocolate has sharp, engaging illustrations that are filled with humor and animation. I really enjoyed the look of the different characters. The app is fully narrated but also comes with a version to read silently and one that autoplays for younger readers. The app will bookmark your spot when you exit and then pull it up again when you return. There's also a page index so you can begin on exactly the right page. That's always a nice feature. I quite enjoyed this sweet story. Sweet because of both it's chocolately subject matter and the lesson it teaches.
Price when Reviewed: $.99
Seller: Wotsamaflip
Disclosure: I received a free copy of this app for review purposes.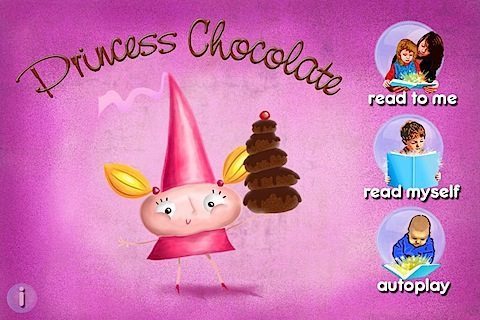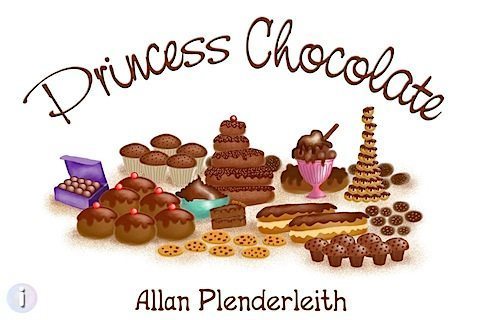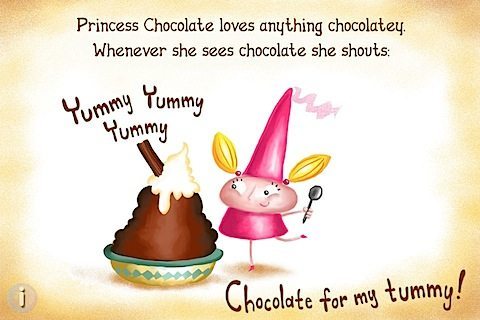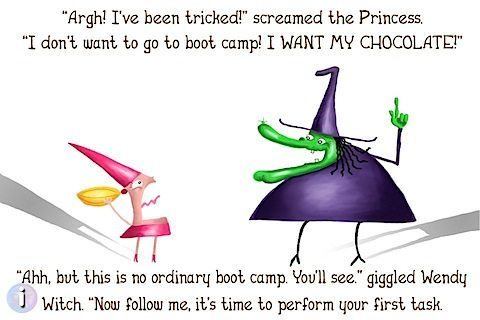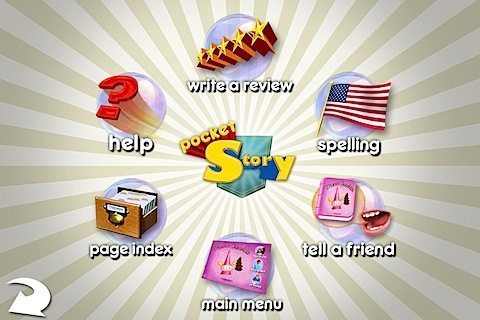 Related content: